Active Word - Sept. 19

September 19
Heart attack
"Listen! Behold, a sower went out to sow." —Mark 4:3 (NKJV)
Jesus was known for teaching people through parables, which are stories that illustrate a spiritual truth. One of His most famous parables was about a man who sowed some seed. As the story goes, the seed falls on four different types of soil, three types that are bad and one that's good.
When Christ explains the parable's meaning, we find the seed represents God's Word, and the different soils represent the different hearts that people can have toward the Word. And when it comes to the three types of soil that are bad, there's a warning to be noted for each of them. Here's the first warning:
"Some seed fell by the wayside; and the birds of the air came and devoured it…When they hear, Satan comes immediately and takes away the word that was sown in their hearts." Mark 4:4, 15 (NKJV)
Here's the spiritual reality Jesus is alerting us to: When God's Word falls on the hearts of certain people, Satan's forces are going to try and snatch it away. There's a demonic game plan to disrupt the Word's work in their lives. It may not be overly obvious to the natural eyes, but in reality there's an attack that's spiritually motivated. The objective? To prevent God's Word from affecting hearts that need it.
We need to recognize that there's going to be demonic resistance to the Word's work. Satan isn't just going to sit back and let people grow close to God. He's going to put up a fight. He's going to do his best to ruin things. And he's going to swoop down and snatch up the truth before it can have an effect.
That's a warning we need to heed. We heed it by praying against this type of heart attack and waging spiritual war on behalf of everyone who might be susceptible to Satan's agenda to rob them of God's Word.
Stand against the wiles of the devil. Ephesians 6:11 (NKJV)
small group time:::
THINK ABOUT IT...
What does this passage reveal to me about God?
What does this passage reveal to me about myself?
Based on this, what changes do I need to make?
What is my prayer for today?
SPECIAL OFFER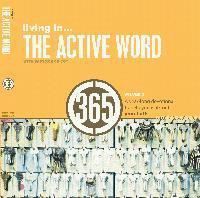 God's mercy is new every day. That's because it's needed
daily
. So to help you walk through a fresh new day, the Active Word has put together this second volume of the 365 Devotional. Our hope in creating this series of devotionals, is to help you connect with God's Word 365 days a year. And the best thing is, you can start any day of the year. Stay in step with God's Word, His will, and learn to live out your
faith
, daily.
Recently on Active Word with Pastor Bob Coy
Follow us on Facebook
Get Active Word with Pastor Bob Coy devotionals directly to your News Feed.
Have something to say about this article? Leave your comment via Facebook below!
advertise with us
Example: "Gen 1:1" "John 3" "Moses" "trust"
Advanced Search
Listen to Your Favorite Pastors