Active Word - Sept. 21

September 21
Careful cautions
"And some seed fell among thorns; and the thorns grew up and choked it, and it yielded no crop." —Mark 4:7 (NKJV)
Christ's parable of the sower and the seed includes a trio of warnings. The first warning concerns Satan's attack to snatch God's Word away from a heart that needs it. The second warning involves a heart that's shallow and unable to support a root system. This third and final warning revolves around a different dynamic that's destructive to the work of God's Word.
In the parable, Jesus describes seed that falls on ground that's overrun with thorns. The thorns are growing wild, and they don't give the seed a chance take root or draw any nourishment from the ground. Consequently, the thorns choke out the seed's growth.
That's a picture from nature that we can all understand. But then Jesus explains the spiritual significance:
"Now these are the ones sown among thorns; they are the ones who hear the word, and the cares of this world, the deceitfulness of riches, and the desires for other things entering in choke the word, and it becomes unfruitful. Mark 4:18-19 (NKJV)
Just as thorns are going to choke out the growth of the seed, worldly desires and priorities are going to choke out the work of God's Word. A person can listen to what the Bible says, but if their heart is filled with earthly agendas, if they are focused on riches and other things, then the Bible isn't going to produce any fruit in their lives. Their heart is so cluttered with things that compete with the Word that there's no chance for growth.
What's the warning? Don't allow your heart to become overrun and cluttered with the cares of this world. They will choke out the Word's work in you the same way thorns will choke out the seed's life. Examine your heart, be honest about any thorns that may be in there, and then be bold enough to ask the Spirit to break out His spiritual shears.
small group time:::
THINK ABOUT IT...
What does this passage reveal to me about God?
What does this passage reveal to me about myself?
Based on this, what changes do I need to make?
What is my prayer for today?
SPECIAL OFFER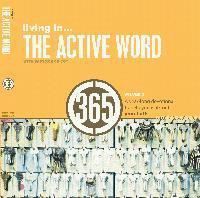 God's mercy is new every day. That's because it's needed
daily
. So to help you walk through a fresh new day, the Active Word has put together this second volume of the 365 Devotional. Our hope in creating this series of devotionals, is to help you connect with God's Word 365 days a year. And the best thing is, you can start any day of the year. Stay in step with God's Word, His will, and learn to live out your
faith
, daily.
Recently on Active Word with Pastor Bob Coy
Follow us on Facebook
Get Active Word with Pastor Bob Coy devotionals directly to your News Feed.
Have something to say about this article? Leave your comment via Facebook below!
advertise with us
Example: "Gen 1:1" "John 3" "Moses" "trust"
Advanced Search
Listen to Your Favorite Pastors