Active Word - Sept. 22

Fear Less
The fear of man brings a snare, but whoever trusts in the LO RD shall be safe. —Proverbs 29:25 (NKJV)
When you scan through the scriptures, you see example after example of people falling prey to the fear of man. And once they fall, it always leads to devastating consequences.
Abraham is known as the forefather of the faith. But keep in mind he compromised his convictions by lying about his wife being his sister because he was afraid of man…and he did this twice! Elijah was perhaps the most powerful prophet in Israel's illustrious history. But he ran and hid in a cave for fear of Ahab and Jezebel. Saul was a king who was head and shoulders over every other Israelite. But he was paralyzed with fear at the sight of Goliath's stature.
The list goes on and on, and each example ends in the same sad state. The fear of man is never a good thing, which is why God goes so far as to warn us against it. He actually describes the fear of man as bringing a snare.
Think of what a snare is and what it does. It lies there and seems so innocent. But once a victim steps onto it, it completely grips and immobilizes them. It prevents them from being free or from going where they want or need to go. That's exactly what happens when we fear man.
God doesn't want that for us. He wants us to be free from the paralyzing effect of fearing man. So He warns us and says, "Focus on me instead." By setting our sights on the Lord and trusting in Him, we sidestep the pitfall of fearing man. It's then and there, when we're preoccupied with the greatness of God, that we recognize we're accountable to someone infinitely greater than any man or woman. We rest secure, knowing nothing can happen to us that He doesn't allow.
For God has not given us a spirit of fear, but of power and of love and of a sound mind. 2 Timothy 1:7 (NKJV)
small group time:::
THINK ABOUT IT...
What does this passage reveal to me about God?
What does this passage reveal to me about myself?
Based on this, what changes do I need to make?
What is my prayer for today?
SPECIAL OFFER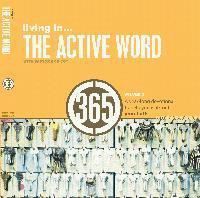 God's mercy is new every day. That's because it's needed
daily
. So to help you walk through a fresh new day, the Active Word has put together this second volume of the 365 Devotional. Our hope in creating this series of devotionals, is to help you connect with God's Word 365 days a year. And the best thing is, you can start any day of the year. Stay in step with God's Word, His will, and learn to live out your faith, daily.
Recently on Active Word with Pastor Bob Coy
Follow us on Facebook
Get Active Word with Pastor Bob Coy devotionals directly to your News Feed.
Have something to say about this article? Leave your comment via Facebook below!
advertise with us
Example: "Gen 1:1" "John 3" "Moses" "trust"
Advanced Search
Listen to Your Favorite Pastors