Active Word - Sept. 27

September 27
Mammon's Mastery
"No one can serve two masters; for either he will hate the one and love the other, or else he will be loyal to the one and despise the other. You cannot serve God and mammon." —Matthew 6:24 (NKJV)
The number of times God's Word warns us about greed is nothing short of amazing. You can't read very long before you come across a statement like the one we read here. Jesus pulls no punches. He comes right out and says what nobody wants to say and everybody needs to hear: "You can't serve God and mammon." In Christ's day, mammon was the Aramaic word for money, so He was actually saying you can't serve both God and riches. It's always going to be one or the other.
Keep in mind, this warning is coming from the Creator of the Universe. Nobody ever has nor ever will have a portfolio like His! In terms of personal wealth, Jesus is in an entirely different category than the human race combined. So when He speaks on the subject of wealth and possessions, He knows what He's talking about.
He also knows us—even better than we know ourselves. And He warns that hearts and wealth can be a dangerous combination. We can be seduced by riches and become enslaved to them without even realizing it. The dollar sign can tantalizingly dangle in front of our nose, like a carrot. We forsake things for it—our commitments, our convictions, our families, and even our God.
The Lord loves us too much to let us blindly fall into that dilemma, and so He warns us again and again and again about the dangers connected with focusing on riches. His heart is for us to be mastered by Him, not mammon. And when that happens, money becomes our servant instead of our master. Then we can use it to accomplish God's agenda.
For the love of money is a root of all kinds of evil, for which some have strayed from the faith in their greediness, and pierced themselves through with many sorrows. 1 Timothy 6:10 (NKJV)
small group time:::
THINK ABOUT IT... What does this passage reveal to me about God?
What does this passage reveal to me about myself?
Based on this, what changes do I need to make?
What is my prayer for today?
SPECIAL OFFER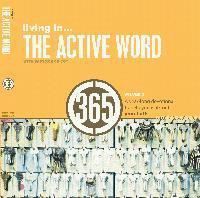 God's mercy is new every day. That's because it's needed
daily
. So to help you walk through a fresh new day, the Active Word has put together this second volume of the 365 Devotional. Our hope in creating this series of devotionals, is to help you connect with God's Word 365 days a year. And the best thing is, you can start any day of the year. Stay in step with God's Word, His will, and learn to live out your faith, daily.
Recently on Active Word with Pastor Bob Coy
Follow us on Facebook
Get Active Word with Pastor Bob Coy devotionals directly to your News Feed.
Have something to say about this article? Leave your comment via Facebook below!
advertise with us
Example: "Gen 1:1" "John 3" "Moses" "trust"
Advanced Search
Listen to Your Favorite Pastors