Conexión Vertical - 16 de Abril

Dios cuida de ti
El Señor es mi pastor;
tengo todo lo que necesito.
En verdes prados me deja descansar;
me conduce junto a arroyos tranquilos.
Él renueva mis fuerzas.
Me guía por sendas correctas,
y así da honra a su nombre.
Aun cuando yo pase
por el valle más oscuro, no temeré,
porque tú estás a mi lado.
Tu vara y tu cayado
me protegen y me confortan.
Me preparas un banquete
en presencia de mis enemigos.
Me honras ungiendo mi cabeza con aceite.
Mi copa se desborda de bendiciones.
Ciertamente tu bondad y tu amor inagotable me seguirán
todos los días de mi vida, y en la casa del Señor viviré
por siempre. Salmo 23
Al confesar este hermoso salmo cada día, reconozco la soberanía y la bondad de Dios en mi vida.
La clave para tener victoria es declarar que al encontrarme en un estado de reposo, Dios renueva mis fuerzas y pensamientos, me ayuda y me guía en mi diario caminar.
Cuando me halle atravesando alguna prueba o tiempo de peligro, no debo detenerme a contemplar la situación, más bien debo tener plena seguridad y afirmar que Dios está conmigo, que su presencia está en medio de las circunstancias. Debo aprender a reconocer y sentir su protección.
También debo declarar la guía de Dios sobre mi vida, ya que gracias al poder de su Espíritu Santo voy por el camino correcto, y si en algún momento me desvío, Él me ayuda a retomar la dirección exacta.
Mis enemigos pueden ser personas que buscan mi destrucción pero también puede ser la duda, la frustración o el fracaso, pero no tengo por qué sentir temor, porque el Todopoderoso está conmigo.
Dios es tan misericordioso que nos provee todo lo que necesitamos, diariamente nos honra con sus provisiones, las cuales sobrepasan nuestras propias necesidades. Debemos hacer una continua confesión de la abundancia de Dios para con nosotros, agradeciéndole por todas sus bondades.
Dios es bueno, es fiel, nos da sus bendiciones hasta que ellas sobreabunden.
Te animo a leer diariamente este salmo para que puedas sentir paz en tu corazón y permitas que Dios te conduzca, solo así la sed de tu alma será satisfecha.
Alimenta este lenguaje de fe dentro de tu propia alma, visualizando las provisiones diarias que Dios te da.
Brisna Bustamante S.
Sub Coordinadora Call Center
Haz clic aquí para visitar la página de CVC La Voz
Si necesitas oración o consejería, CVC La Voz tiene personas preparados para recibir ayuda. CVC La Voz Radio Cristiana provee contenido dinámico y relevante diariamente para impactar vidas. Tenemos un grupo dedicado de consejeros listo para recibir su petición de oración, comentarios o preguntas.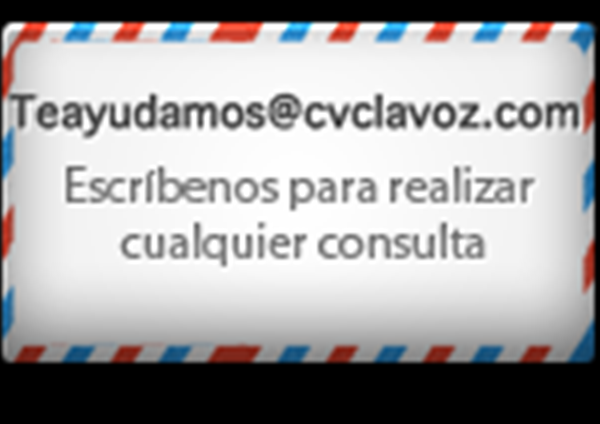 Recently on Conexión Vertical
Follow us on Facebook
Get Conexión Vertical devotionals directly to your News Feed.
Have something to say about this article? Leave your comment via Facebook below!
advertise with us
Example: "Gen 1:1" "John 3" "Moses" "trust"
Advanced Search
Listen to Your Favorite Pastors