Conexión Vertical - 28 de Marzo

Un día a la vez
"Así que, no os afanéis por el día de mañana, porque el día de mañana traerá su afán. Basta a cada día su propio mal". Mateo 6:34
Un viejo coro cristiano, decía Ayúdame hoy, yo quiero vivir un día a la vez… y un conocido dicho popular dice: "No dejes para mañana lo que puedes hacer hoy"
Que importante es saber que si bien la planificación es buena, no somos dueños de nuestro futuro, lo que tenemos es nuestro hoy y recuerdos de un pasado que ya no está. Pero el futuro es incierto, se presenta como una hoja en blanco, en la que pronto se escribirá una nueva historia.
Esta inseguridad o incertidumbre acerca del futuro, es lo que nos hace tantas veces, temerosos de lo que pudiera pasar, generando stress y hasta enfermedades emocionales o físicas.
A veces vivimos como si el mañana nos perteneciera, llevando una vida casi de manera automática, donde van pasando las semanas, los meses y los años. En otras oportunidades no valoramos el tiempo, tal vez lo perdemos en actividades que no suman, o en discusiones que no llevan a ningún lado.
O quizás, inconscientemente creemos que el tiempo nunca se agotará y somos "postergadores crónicos", has escuchado frases como estas?: el lunes comienzo la dieta…. el año que viene retomo mi estudios, me voy a inscribir en el gimnasio para comenzar a hacer actividad física….
Y lamentablemente pasa el tiempo, y las decisiones se siguen postergando….
Que importante que podamos valorar cada día, como si fuera el último que te toca vivir.
Si supieras que hoy es tu último día de vida, qué harías?, como distribuirías tu tiempo? Seguramente harías una lista de prioridades, dándole mas lugar a los afectos y a las cosas realmente importante. Tal vez irías delante de Dios, para terminar de ponerte a cuenta con El, con una rendición total.
Yo creo que ese día, te despojarías, de cosas que te hacen perder el tiempo, para darle valor a lo verdaderamente relevante como tu relación con Dios y tu familia.
La vida es un regalo que nuestro Padre nos dio, vivamos honrando esta preciosa oportunidad, cuantas veces nos olvidamos de ser agradecidos, por las cosas que recibimos día a día, simplemente porque nos acostumbramos a que están ya que Dios las provee.
Vive tu día con intensidad, valorándolo, dándole la importancia que realmente tiene como regalo del Señor. Vívelo como si fuera el último que te toca vivir, con una actitud agradecida y honrando a Dios, el dador de la vida.
Daniel Zangaro
Coordinador Departamento RDS
El siguiente crédito, por obligación, es requerido para su uso por otras fuentes: Este artículo fue producido por Radio Cristiana CVCLAVOZ.
Haz clic aquí para visitar la página de CVC La Voz
Si necesitas oración o consejería, CVC La Voz tiene personas preparados para recibir ayuda. CVC La Voz Radio Cristiana provee contenido dinámico y relevante diariamente para impactar vidas. Tenemos un grupo dedicado de consejeros listo para recibir su petición de oración, comentarios o preguntas.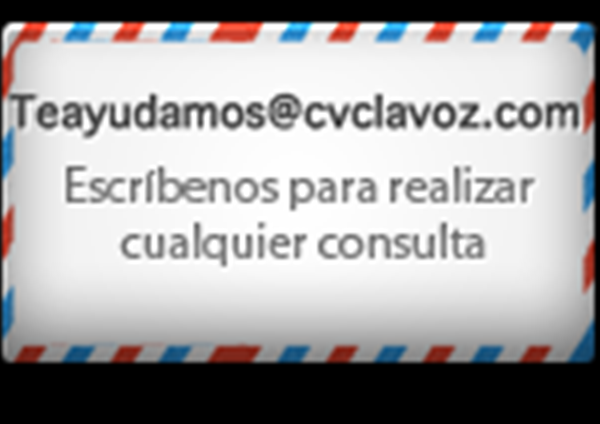 Recently on Conexión Vertical
Follow us on Facebook
Get Conexión Vertical devotionals directly to your News Feed.
Have something to say about this article? Leave your comment via Facebook below!
advertise with us
Example: "Gen 1:1" "John 3" "Moses" "trust"
Advanced Search
Listen to Your Favorite Pastors