Conexión Vertical - 7 de Abril

ACERCATE A MI
"Acercaos a Dios, y él se acercará a vosotros. Pecadores, limpiad las manos; y vosotros los de doble ánimo, purificad vuestros corazones". (Santiago 4:8-RVR1960)
Algunas personas argumentan que no se sienten dignos para presentarse ante Dios, en cantidad de oportunidad he oído a muchos diciendo; "una vez me sienta preparado entonces empiezo a ir la iglesia", y otros un poco más "conscientes" dicen que su condición pecaminosa no les permite acercarse a Dios como ellos quisieran.
Me llama la atención que el orden del versículo que leemos en Santiago es diferente. Dios nos invita a acercarnos a El tal cual somos, no hay pre-requisito y no se expresa ninguna condición. Dios nos asegura además que no importa la situación en la que estemos, El nos aceptará y se acercará a nosotros. Juan 6:37 "Todo lo que el Padre me da, vendrá a mí; y al que a mí viene, no le echo fuera". Dios no nos está exigiendo ser perfectos, limpios, puros o santos para poder acercarnos a Él. Su invitación es clara; haz el propósito de acercarte a mí, sólo pon un poco de tu parte, ven hacia mí y yo me acercaré a ti.
No debemos pasar por alto además, que Dios si espera algo de nosotros y es aceptar su invitación. Dios no nos obliga ni nos jala del cabello para que le conozcamos, El nos da la oportunidad de hacerlo voluntariamente, Dios abre la puerta que dirige directo a su presencia, a su bendición, perdón y gracia, pero somos nosotros quienes decidimos si pasamos por ella.
Ahora, una vez que independiente a nuestro estado pecaminoso, errores y fracasos, nos acercamos a Dios y El se acerca a nosotros como lo prometió, es que viene la segunda parte de la propuesta; "pecadores cambien sus caminos". El pecador nunca podrá cambiar su situación por sí solo, si pudiese ya lo hubiera hecho. Cuando nos acercamos a Dios, es que podemos experimentar la limpieza que El efectúa en nosotros, sólo el pecador que se acerca a Dios es quien puede cambiar su rumbo y destino. Los cambios vienen a raíz de la cercanía a Dios, Es el único que puede lograr tales cambios en nosotros.
No esperemos a ser "Buenos" para acercarnos a Dios y no pensemos que Dios no acepta a pecadores, al contrario a los pecadores es a quien busca, ya que El quiere transformarnos, mostrarnos una vida diferente, una vida plena. Dios siempre está dispuesto para acercarse a ti, ¿estás tú dispuesto a acercarte a Dios?
"Acerquémonos, pues, confiadamente al trono de la gracia, para alcanzar misericordia y hallar gracia para el oportuno Socorro". Hebreos 4:16 (RVR1960)
Haz clic aquí para visitar la página de CVC La Voz
Si necesitas oración o consejería, CVC La Voz tiene personas preparados para recibir ayuda. CVC La Voz Radio Cristiana provee contenido dinámico y relevante diariamente para impactar vidas. Tenemos un grupo dedicado de consejeros listo para recibir su petición de oración, comentarios o preguntas.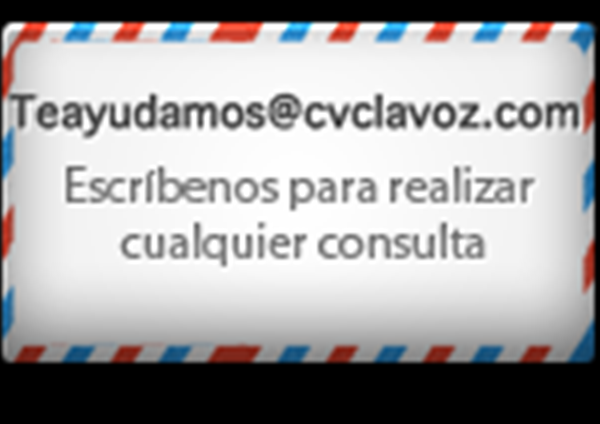 Recently on Conexión Vertical
Follow us on Facebook
Get Conexión Vertical devotionals directly to your News Feed.
Have something to say about this article? Leave your comment via Facebook below!
advertise with us
Example: "Gen 1:1" "John 3" "Moses" "trust"
Advanced Search
Listen to Your Favorite Pastors