Ed Young Television Devotional
Worship Something
Worship the Lord your God, and serve Him only. Matthew 4:10
Often times, we think worship happens only at church when the music is pumping and people are clapping their hands and singing. While we would all agree that worship is important at church, some of us think that it starts and ends there. But it doesn't. Worship is to be a part of every aspect of our lives.
God created us with the desire to worship. And whether we call it worship or not, we all bow down and worship something. The list of things we worship can range from power to people and from objects to ourselves—the most popular god in our culture. But all of these things have one common thread: they over-promise and under-deliver.
Rather than wasting our worship, we should gear our worship toward God because he will never let us down. Worship is not about wanting and craving more for ourselves. It's about recognizing and reflecting the image and character of God.
Don't waste your life worshiping something that will only let you down in the end. Instead, recognize the only One worthy of your worship, and reflect the majesty of your Maker in everything you do, say, touch and feel.
Lord, thank you for helping me to understand the true meaning of worship. Help me remember to focus my worship on you only. I want to reflect your image so that your true character can be seen through my life. In Jesus' name I pray, Amen.
Today's Evotional was inspired by the sermon series 'Thread', where Ed Young talks about the common thread that can hold us all together,  reconnecting the disconnected fabric of our lives.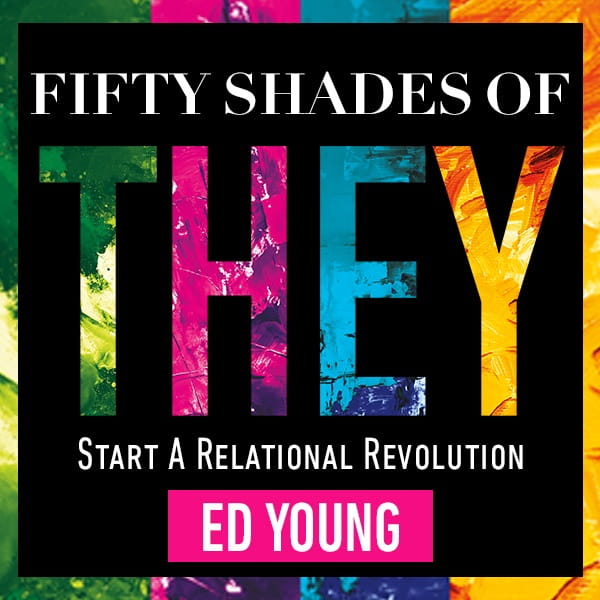 FIFTY SHADES OF THEY From New York Times Best-Selling Author Ed Young
Fifty Shades of They gives you fifty simple, yet profound insights that will help any relationship thrive, from friendships to business partnerships to marriages. Based on biblical standards and the teaching of Ed Young, this book is written for anyone who is looking to give new life to their relationships.
For more information about this and other subjects, visit the Ed Young Television website: www.edyoung.com