Ed Young Television Devotional
Making the Move Back
With her two daughters-in-law she left the place where she had been living and set out on the road that would take them back to the land of Judah. >Ruth 1:7
THINK
Naomi made the decision to move from Moab back to Bethlehem. And because of her determination to go home, Ruth stuck with her. She saw in Naomi enough of God to want to go back with her.
In our lives, we have an opportunity to reflect God's character and His will to those around us. Our move from Moab back to Bethlehem can be the catalyst that helps others make the move as well. What we decide, where we go, and what we do can be the very example that can lead others into a relationship with God. Are you being that kind of example for the people in your life?
PRAY
Ask God for opportunities that allow you to lead others to Him. Pray for the courage to step back towards God's plan for your life, even if you've taken a few steps away like Naomi did.
ACT
Think of where you are in your walk with God. Ask yourself if the places you go, the things you do, and the words you share with people are the kind of things that point people to God.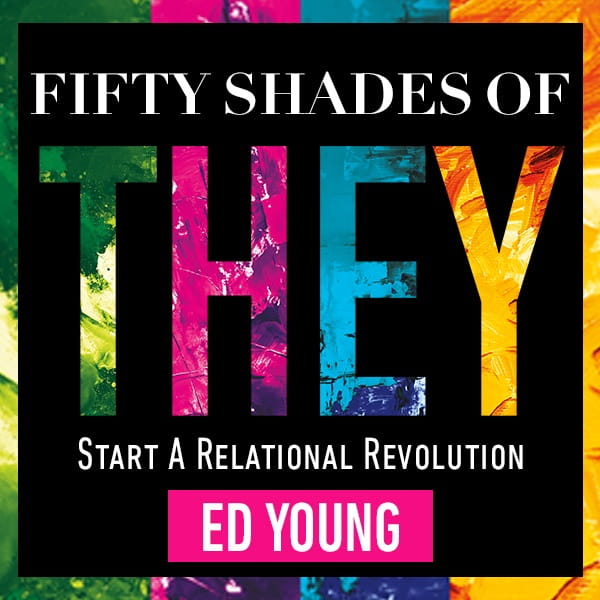 FIFTY SHADES OF THEY From New York Times Best-Selling Author Ed Young
Fifty Shades of They gives you fifty simple, yet profound insights that will help any relationship thrive, from friendships to business partnerships to marriages. Based on biblical standards and the teaching of Ed Young, this book is written for anyone who is looking to give new life to their relationships.
For more information about this and other subjects, visit the Ed Young Television website: www.edyoung.com