Commit Your Feelings to Your Commitments - Ed Young Television Devotional - 1/19

Ed Young Television Devotional
Commit Your Feelings to Your Commitments
For God so loved the world that he gave his one and only Son, that whoever believes in him shall not perish but have eternal life.  John 3:16
THINK
In today's world, love is something that we too often misunderstand. Today's culture tells us that it's an emotion; that if we feel it, then it must be real. But true love moves far beyond emotions. It's much more than a feeling. In fact, when feelings fade, that's when true love begins.
The kind of love that God has for us is the kind of love that can change the world. It's based on commitments more than feelings. If love were based on feelings, it would not have the power that it does. Love has the power to change everything. That's the kind of love that God wants us to show the world around us.
PRAY
Thank God once more for His love. Make it personal. Praise Him for loving you, right where you are. And pray for the ability to display that kind of commitment based love to others as well.
ACT
Commitment is at the core of love. Make sure your commitment to God is a priority in your life.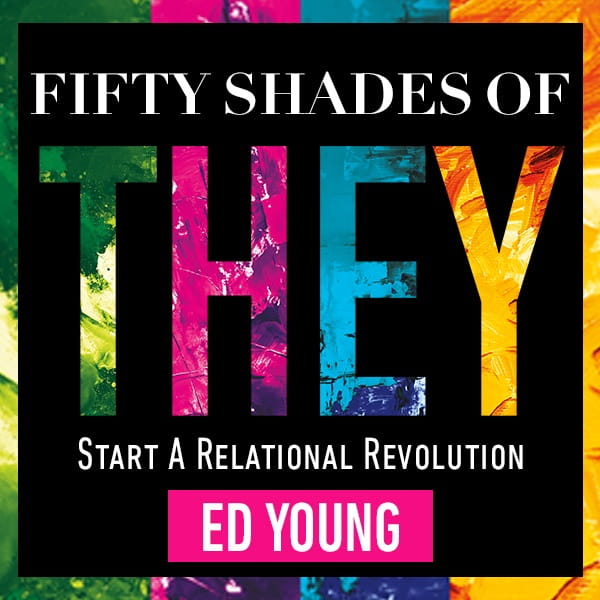 FIFTY SHADES OF THEY From New York Times Best-Selling Author Ed Young
Fifty Shades of They gives you fifty simple, yet profound insights that will help any relationship thrive, from friendships to business partnerships to marriages. Based on biblical standards and the teaching of Ed Young, this book is written for anyone who is looking to give new life to their relationships.
For more information about this and other subjects, visit the Ed Young Television website: www.edyoung.com