Ed Young Television Devotional
The Passion - Rabbi
Therefore everyone who hears these words of mine and puts them into practice is like a wise man who built his house on the rock. Matthew 7:24
Whether you are a Christian or not, atheist or agnostic, there is no disputing the fact that Jesus Christ was the greatest and most impactful teacher to ever walk the face of the earth. He only had thirty-six months to get his message across to the world - and he did it.
He did it by reaching people where they were; by identifying with them and meeting them on their level. He made the complex simple and understandable.
69% of Christ's words were words of application. He taught us to sacrificially love one another. And then he taught us how by sacrificing himself on the cross. He taught us to turn the other cheek and love our enemies.
And then he taught us how by praying for those who persecuted, tortured and killed him. He taught us that he is the way to God. And then he saved us from an eternity without him by taking the punishment for our sin. Jesus is all about our doing what he taught.
To simply recognize Jesus as a great teacher is not enough. We have to acknowledge him as our Savior by living out his words. This week, reflect back on Jesus' words of teaching. Become a pupil at the feet of the greatest teacher to ever walk the earth and learn to be passionate about doing what he taught.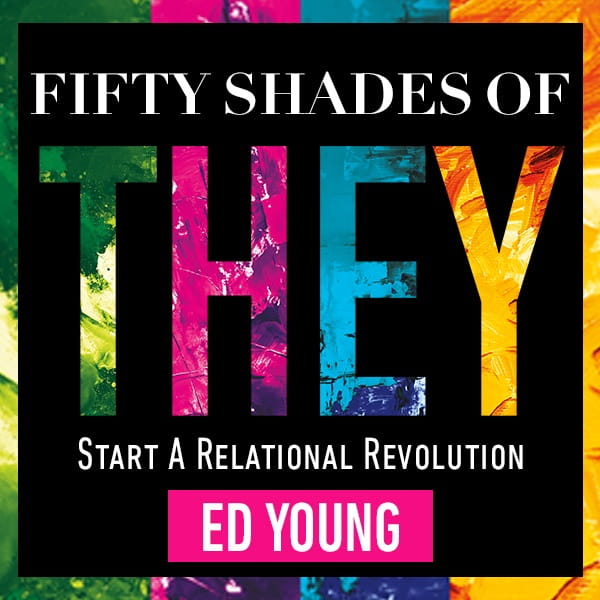 FIFTY SHADES OF THEY From New York Times Best-Selling Author Ed Young
Fifty Shades of They gives you fifty simple, yet profound insights that will help any relationship thrive, from friendships to business partnerships to marriages. Based on biblical standards and the teaching of Ed Young, this book is written for anyone who is looking to give new life to their relationships.
For more information about this and other subjects, visit the Ed Young Television website: www.edyoung.com