Encouragement 07-08-04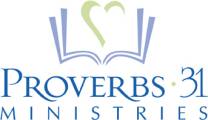 July 8, 2004
Encouragement for Today
 
"Teaching in the Context of the Moment"
(Part 2)
 Ginger Plowman, Author, An Assistant Director with Proverbs 31 Ministries
Certified Speaker
 
Key Verse:
 
"All Scripture is God-breathed and is useful for teaching, rebuking, correcting, and training in righteousness."  2 Timothy 3:16 (NIV)
 
Devotion: 
 
Children learn general teachings from God's Word when they are in church, Sunday School, and other types of Bible studies. That's great, but don't let that be the extent of their Bible training. When teaching them for the purpose of training them, don't just teach them what the Bible says, but what the Bible says about the particular struggle they are having. Teach them what the Bible says about the problems and concerns they are facing. Teaching applied at the moment and to the situation is teaching that will truly benefit the child. The greatest benefits come when teaching is done as you go or in the "context of the moment."  Here are a few of those benefits:
 
Benefits of Teaching in the Context of the Moment
1. Children learn how to become "doers" of the Word rather than just
    "hearers."
2. Children comprehend better when they learn in a hands-on situation.
3. Children gain the skills of fleshing out God's Word in daily life.
4. Children are better equipped to obey God.
 
What does teaching in the context of the moment look like? When Johnny is aggravating his sibling, teach him that one of the seven things that God hates is "one who causes trouble with his brothers" (Proverbs 6:19). You might say, "Stirring up trouble is foolish, Honey, but when you promote peace you are wise (James 3:17). Johnny, do you want to be foolish or wise?"
 
When Suzie responds in anger and yells at her friend, teach her from Proverbs 15:1 that "A gentle answer turns away wrath, but a harsh word stirs up anger." You might say, "Sweetheart, can you try that again and this time use a gentle tone of voice?"
 
When Timmy tries to get his sibling in trouble by tattling, teach him that "He who rejoices in calamity will not go unpunished" (Proverbs 17:5). You might also remind him that "Love does not delight in evil" (1Corinthains 13:6). And it's so important that you not only tell him what is wrong with his behavior but how he can make it right. So for training him in what he can do to replace trying to get his sibling into trouble, you could tell him that Hebrews 10:24 says we are to "Spur one another along toward love and good deeds."
 
When children behave sinfully, use the Word of God for verbally training them in righteousness and then reinforce that training by having them put it into practice at that very moment. So don't just tell the child who is trying to get his sibling in trouble that he should be spurring his brother on toward love and good deeds, but have him go back and actually do it. Ask him, "Timmy, rather than coming and telling me that your brother is jumping on his bed, what could you have said to spur him on?"
 
Timmy might say, "I could have told him that he's not supposed to jump on his bed and that I don't want him to get into trouble." Or he might say, "I could have told him that Mom told us not to jump on the bed because we might get hurt so you better get down." Anything along those lines would be good. And most important, have Timmy go back and say those words to his brother even if you have to go with him and have them re-enact the whole scene. This way Timmy is putting his training into practice, which will not only give him a better understanding of how it works, but will also equip him for similar situations in the future. This is teaching in the context of the moment. It's teaching for the purpose of doing. It's teaching them how to apply God's Word to daily life.
 
Keep in mind that teaching in the context of the moment is something that you will have to do over and over. In other words, you can't expect to teach them how to apply a biblical principle and then expect them to automatically have it. Just like many things, it takes practice. You may think that it sounds like a lot of time and work, and you are absolutely right! Training our children is a process. Keep on sowing and remember the law of the harvest. You will reap what you sow.
 
(This devotional is taken from Ginger's book, Don't Make Me Count to Three! published by Shepherd Press)
 
My prayer for today:
 
Lord, grant me your wisdom for training my children in righteousness.  Help me to see each situation through your eyes.  Let your faithful instruction flow from my lips and nurture the hearts of my children. 
  
Application steps:
 
List the behavior problems with which your children struggle.  Look up Scriptures that pertain to these issues and create a plan for teaching your children how to replace these wrong behaviors with right behaviors.  Rather than focusing on the wrong, work with your children by training them in righteousness.
 
Reflection points:
 
In what ways am I teaching my children to "put off" what is wrong and "put on" what is right?
 
Am I characterized by rebuking my children for wrong without taking time to train them in what is right?  How can I change this?
 
In what ways am I relying on God's wisdom rather than my own wisdom for training my children?
 
Power verses:
 
Hebrews 4:12, For the Word of God is living and active.  Sharper than any double-edged sword, it penetrates even to dividing soul and spirit, joints and marrow; it judges the thoughts and attitudes of the heart.  (NIV)
 
Proverbs 22:6, Train a child in the way he should go, and when he is old he will not turn from it.  (NIV)
 
Ephesians 4:22-24, You were taught, with regard to your former way of life, to put off your old self, which is being corrupted by its deceitful desires; to be made new in the attitude of your minds; and to put on the new self, created to be like God in true righteousness and holiness.  (NIV)
 
Proverbs 20:5, The purposes of a man's heart are deep waters, but a man of understanding draws them out.  (NIV)
 
Additional resources:
 
Don't Make Me Count to Three! by Ginger Plowman
http://www.gospelcom.net/p31/resources/count.html
 
Wise Words for Moms by Ginger Plowman
http://www.gospelcom.net/p31/resources/wisewords.html
 
Mining for Gold in the Heart of Your Child by Renee Swope
http://www.gospelcom.net/p31/resources/miningtape.html
Recently on Encouragement for Today
Follow us on Facebook
Get Encouragement for Today devotionals directly to your News Feed.
Have something to say about this article? Leave your comment via Facebook below!
advertise with us
Example: "Gen 1:1" "John 3" "Moses" "trust"
Advanced Search
Listen to Your Favorite Pastors