Encouragement 11-23-04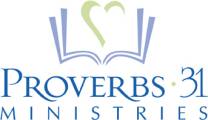 November 23, 2004
Encouragement for Today

Step it Up
Wendy

Key Verse:

Therefore let us leave the elementary teachings about Christ and go on to maturity. - Hebrews 6:1a (NIV)

Devotion:

I started exercising a few weeks ago.  Something I had been able to successfully avoid most of my life.  I have been blessed with a heritage of healthy women in my family and thought I did not need to exercise. But the Lord had a different plan for me, as He always does.  First Corinthians 6:19, "Do you not know that your body is a temple of the Holy Spirit, who is in you, whom you have received from God?  You are not your own; you were bought at a price.  Therefore honor God with your body," fell fresh on me as I got winded running up the 16 stairs in my house.  I decided then, I wanted God to be proud of His investment.

As I exercised each morning God began to show me similarities between physical exercise and spiritual exercise.  Physical exercise, as well as spiritual exercise, demands a daily commitment.  We need to be growing in God's word each day. 

I needed to increase my workout in order to receive maximum results from my efforts.  I would eventually stop seeing results if I stayed with the same regimen each day.  The same applies to our spiritual workout.  We must deepen our study of God's word and increase our Morning Prayer time.  I didn't realize how out of shape both physically and spiritually I was until I starting getting "into shape".  The Lord reminded me of today's key verse and the need to move forward past Christianity 101.

I stopped exercising the other day.  I hurt my neck while working out.  I obviously did not follow the instructor correctly.  It wasn't long before I saw the benefits of my exercise fading away.  After all my hard work and dedication, I was slowly beginning to look and feel like I did before I began my fitness program.  The Lord spoke to me clearly saying, "Now do you see why you must keep it.  You must pursue and increase our relationship with fervor and determination. You can't just stop and you must increase the program in order to grow."

My physical exercise experience has taught me some spiritual exercise basics:

I am not going to change without a little hard work.

I am not immuned to complacency.

I must take my spiritual growth seriously and be willing to step it up a notch.

I must follow my instructor precisely.

My prayer for today:

Lord, forgive me today for treating our relationship as though it is not important to me.  I love you and want you to put a burning desire in my heart to know you more intimately.  Help me to never been satisfied with our relationship.  Thank for giving your life for me.  I want you to be proud of the investment you have made in me.

Application Steps:

If you don't already, set your clock 10 minutes earlier and get up to spend time in prayer with your heavenly Father.

If you do get up already, step it up, and add 10 minutes to that time.

Find someone to hold you accountable.  Exercise is most successful with accountability.

Reflection points:  
Am I growing in the Lord?

If not, why?

If yes, what can I to "step it up"?


Power verses: 

For anyone who partakes only of milk is not accustomed to the word of righteousness, for he is a babe.  Hebrews 5:13(NASB)

But solid food is for the mature, who because of practice have their senses trained to discern good and evil.  Hebrews 5:12(NASB)

Do you not know that your body is a temple of the Holy Spirit, who is in you, whom you have received from God?  You are not your own; you were bought at a price.  Therefore honor God with your body. I Corinthians 6:19(NASB)

Additional resources: 

Radically Obedient, Radically Blessed - Lysa TerKeurst
http://www.gospelcom.net/p31/resources/radical.html

Unleashing the Power of God (Tape set) - Mary Southerland
http://www.gospelcom.net/p31/resources/powerset.html
Recently on Encouragement for Today
Follow us on Facebook
Get Encouragement for Today devotionals directly to your News Feed.
Have something to say about this article? Leave your comment via Facebook below!
advertise with us
Example: "Gen 1:1" "John 3" "Moses" "trust"
Advanced Search
Listen to Your Favorite Pastors