Encouragement for Today - April 21, 2006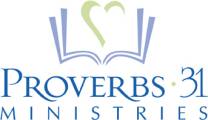 4/21/06
Encouragement for Today
"Getting Our Priorities Straight"
Glynnis Whitwer, Senior Editor – "P31 Woman Magazine," Proverbs 31 Speaker Team Member
Key Verse:
Romans 12:2, "Do not conform any longer to the pattern of this world, but be transformed by the renewing of your mind. Then you will be able to test and approve what God's will is—his good, pleasing and perfect will." (NIV)
Devotion:
We've all heard advice for bringing order to our lives.  Organizing experts write articles every month in women's magazines.  Time management tips abound.  We long for help to bring balance into our lives.  Why?  Because we know that an off-balance life hinders our effectiveness in almost every area of our lives. 
At the core of an out-of-balance life, is one with priorities that are not in alignment with God's priorities for us.  A life with priorities out of God's order is like driving a tire with a bald spot, or a car that's out of alignment.   The car may keep running, but that one area out of alignment affects all other areas.  And has the potential to do serious damage if not addressed and repaired.
My husband recently became a long-distance runner.  Two years ago he started training for his first marathon, and has since run three.  But he had a problem with his foot.  After every run, short or long, his foot would hurt horribly.  Icing his foot and ibuprofen became a standard part of his training regimen.  
This went on for over a year, as my husband tolerated the pain. But then his knee started hurting … and then his hip started hurting.  So after 18 months of pain he finally went to the doctor.
A few x-rays showed his knee and hip looked healthy, but his foot looked broken. A referral to a specialist proved he actually had tendonitis.  He was fitted for orthotics and now runs pain free. 
The problem wasn't his knee or his hip; it was his foot.  Because he favored his foot, it threw his knee and hip out of alignment.  This is a picture of woman's life with priorities out of God's alignment.  It throws the rest of her life out of balance.
A balanced life starts with being clear on the things that should take top priority in our lives.  Then, the time we give to those items should reflect their importance.  When we don't live a prioritized life, we can easily succumb to the tyranny of the urgent.  However, when our priorities are ordered with God first, we can see more clearly.
Aligning our will with God's will takes time in prayer and a heart that is radically committed to following wherever God leads.  Romans 12:2 shows that it is possible to know God's priorities for our life:  "Do not conform any longer to the pattern of this world, but be transformed by the renewing of your mind. Then you will be able to test and approve what God's will is—his good, pleasing and perfect will."
My Prayer for Today:
Heavenly Father, You are the Author of a balanced life.  Thank You for sending Jesus to bring meaning to my life and to model a life that's lived with godly priorities.  Help me make the right choices and to seek Your will in all I do.  In Jesus' Name, Amen.
Application Steps:
Identify one area of your life that is time consuming, but low on your priority list.  Commit this area of your life to God and ask for His direction.
Reflection Points:
According to Romans 12:2, how can we know the will of God?
Read Matthew 7:21 (below).  What are some other ways we can know the will of God for our lives?
Read John 6:35-40.  Jesus is clear about the will of God in this passage.  What is it according to verse 40?
What are some priorities in your life that you have been neglecting?
Is there activity or responsibility in your life that needs to be pruned, in order for your life to be healthier? 
Power Verses:
Matthew 7:13-14, "Enter through the narrow gate.  For wide is the gate and broad is the road that leads to destruction, and many enter through it.  But small is the gate and narrow the road that leads to life, and only a few find it." (NIV)
Matthew 7:21, "Not everyone who says to me, 'Lord, Lord,' will enter the kingdom of heaven, but only he who does the will of my Father who is in heaven." (NIV)
John 6:38, "For I have come down from heaven not to do my will but to do the will of him who sent me." (NIV)
Hebrews 10:5-7, "Therefore, when Christ came into the world, he said: 'Sacrifice and offering you did not desire, but a body you prepared for me; with burnt offerings and sin offerings you were not pleased. Then I said, 'Here I am—it is written about me in the scroll— I have come to do your will, O God.'" (NIV)
Ephesians 5:15-17, "Be very careful, then, how you live—not as unwise but as wise, making the most of every opportunity, because the days are evil. Therefore do not be foolish, but understand what the Lord's will is."  (NIV)
Additional Resources:
Radically Obedient, Radically Blessed, by Lysa TerKeurst
http://proverbs31.gospelcom.net/newresources_radicallyObedient.htm
Running on Empty, by Arron Chambers
http://proverbs31.gospelcom.net/newresources_runningEmpty.htm
P31 Woman Magazine
http://proverbs31.gospelcom.net/subscription.htm
Recently on Encouragement for Today
Follow us on Facebook
Get Encouragement for Today devotionals directly to your News Feed.
Have something to say about this article? Leave your comment via Facebook below!
advertise with us
Example: "Gen 1:1" "John 3" "Moses" "trust"
Advanced Search
Listen to Your Favorite Pastors