Encouragement for Today - January 13, 2006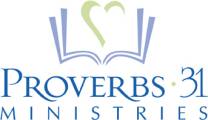 1/13/06
Encouragement for Today
"Toppled by the Pressure"
Zoe Elmore, Proverbs 31 Speaker Team Member
Key Verse:
2 Corinthians 1:8b,"We were under great pressure, far beyond our ability to endure, so that we despaired even of life." (NIV)
Devotion:
Several years ago my two sons encouraged me to give their new roller blades a spin. Now, I'm not the most coordinated person, so I try to avoid situations that would showcase my lack of athletic ability, especially in front of all the neighborhood children.  Reluctantly I strapped on the roller blades and headed down the street. I successfully navigated my way for a short distance, bobbled a turn, and headed for home. I slowed myself down and reached for the mailbox to complete my stop; however, things went from bad to worse in an instant. I remember my feet going out from under me and the roller blades flying over my head. The next thing I knew, I was on the ground and the mailbox with its wooden post was lying on the ground beside me. As I looked up, my husband, sons and all those neighborhood children were standing there with opened mouths wondering how I could possibly uproot the entire mailbox and its wooden post.
I know you're thinking that I must be the new "Wonder Woman," so let me put your minds and imaginations to rest.  There is a simple explanation to the toppling incident. You see, the base of the wooden post buried in the ground was completely rotten. What looked strong and steady on the surface was really a disaster waiting to happen.  Until this incident there was never any indication that anything was wrong with the wooden post; the mailbox worked perfectly everyday without even a wobble, and the flowers planted at the base of the post were as beautiful as ever.  Yet the base of the post hidden from sight was so compromised by neglect that only a little pressure was needed to uproot the entire thing.
What a clear picture of our spiritual lives. As we continue to feed and nurture our spirit by reading the Bible and spending time in prayer each day, we keep our spirit strong and steady, ready to withstand the pressures of life.  Perhaps you're like me and experiencing many different pressures at the same time – one right after the other, they press in on every side.  I'll admit there have even been days when I didn't want to answer the telephone, fearing that the next phone call would bring yet another pressure with which to deal.
Daily, it is my responsibility to keep my spiritual life strong and steady; now is not the time to become neglectful and allow it to become weak and wobbly. Neglect would only ensure that sooner or later, I'll be toppled just like my mailbox.
Sadly, there have been times when I've allowed myself to be so distracted by what others see on the surface that I have neglected my spiritual life.  As a result, I've experienced the pain and humiliation that go along with being toppled.
So… learn from my past mistakes and be encouraged to keep the foundation of your spiritual life strong and steady, especially when the pressure is on. When the pressures of life are applied, you don't want to suffer the same outcome as my mailbox.
My Prayer for Today:
Father, I'm so thankful You are always strong and steady. When the pressures of this life bear down upon me, You are there to offer me comfort and strength. Help me to rely on Your strength as I move forward in faith. In Jesus' Name. Amen.
Application Steps:
How do you react when the pressures of life enter your world?
List the obstacles keeping you from a strong and steady spiritual life.
Seek out someone who can encourage you through this difficult time.
Reflection Points:
What can you do to make certain you're not toppled by the pressures of life?
What have you discovered about your walk of faith?
Power Verses:
2 Corinthians 12:9, "But He said to me,'My grace is sufficient for you, for my power is made perfect in weakness.' Therefore I will boast all the more gladly about my weakness, so that Christ's power may rest on me." (NIV)
1 Corinthians 1:8, "He will keep you strong to the end, so that you will be blameless on the day of our Lord Jesus Christ." (NIV)
Ephesians 3:16-18, "I pray that out of his glorious riches he may strengthen you with power through his Spirit in your inner being, so that Christ may dwell in your hearts through faith. And I pray that you, being rooted and established in love may have power together with all the saints, to grasp how wide and long and high and deep is the love of Christ." (NIV)
Additional Resources:
Intimate Moments with God, by select authors
http://proverbs31.gospelcom.net/newresources_intimateMoments.htm
Becoming a Woman Who Listens to God, by Sharon Jaynes
http://proverbs31.gospelcom.net/newresources_becomingAWoman.htm
Living Life on Purpose, by Lysa TerKeurst
http://proverbs31.gospelcom.net/newresources_livingLife.htm
Recently on Encouragement for Today
Follow us on Facebook
Get Encouragement for Today devotionals directly to your News Feed.
Have something to say about this article? Leave your comment via Facebook below!
advertise with us
Example: "Gen 1:1" "John 3" "Moses" "trust"
Advanced Search
Listen to Your Favorite Pastors