Encouragement for Today - November 1, 2005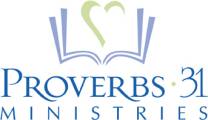 11/1/05
Encouragement for Today
"Planning for the Holidays"
Glynnis Whitwer, Senior Editor of P31 Woman Magazine, Proverbs 31 Speaker Team Member
Key Verse:
Proverbs 31:21, "When it snows, she has no fear for her household; for all of them are clothed in scarlet." (NIV)
Devotion:
We came to expect the delivery of delicious treats each December.   They came nestled on a pretty plate, wrapped in cellophane and tied with a bow.  We knew that our neighbors spent hours baking and when they arrived at our door - gift in hand - we were delighted.
Each year our friends and their mom prepared an assortment of candies and cookies to deliver to neighbors.  I remember sitting in their kitchen basking in the joy and bustle of their work.  The amount of planning that went into this gesture was obvious.  This was no last-minute idea.
I've never forgotten the thoughtfulness of that effort and often think how nice it would be to do that for my neighbors.  But each year the holiday season comes and goes, and inevitably in January, I look back with regret on what I didn't do. 
One might think that a woman who is the editor of a magazine called the "P31 Woman," and who works for Proverbs 31 Ministries, might have her holidays better organized.  But the truth is, I'm like most busy women I know.  I can get caught up in the everydayness of life, the unceasing deadlines and the demands of being a mom of three, soon to be five through adoption.  How can I get a better handle on preparing for the holidays?
As I search the Scriptures for guidelines on my life, I can learn something about holiday organization from that model of womanhood – the Proverbs 31 woman. Although the Bible doesn't talk specifically about holiday planning, in Proverbs 31:21 it says, "When it snows, she has no fear for her household; for all of them are clothed in scarlet."   In other words, our P31 friend knew her family would need quality clothes when the weather turned cold and she planned accordingly. 
The bottom line is, planning must take place to make the most of the holidays and meet the needs of our family.  Flying by the seat of my pants, especially during the holidays, only leaves me rushed and frustrated.  Perhaps this year, a good place to start is by carving out some time now to make a list of what I want to happen in the coming months.
Using Proverbs 31:21 as a guide, I should start by identifying my family's needs first, and planning to meet those.  Maybe we need to have more compassion on those far from Jesus.  We need to care more about the poor, the homeless and the orphans.  Do my children need to learn to give more than they receive?  Do we need to focus more on Jesus than jingle bells?  Do we need more rest? The answer is "yes" to all those questions for my household.  I can then plan activities that meet those needs.
This holiday season, my planning will focus on meeting my family's needs more than their wants.  As I focus on my family's needs, it's very possible that their wants will be met as well.  Then, come January, I hope to look back on the season with satisfaction rather than regret.
My Prayer for Today:
Heavenly Father, as we enter this season of thanksgiving and joy, I pray that I might focus on what's truly important.  Help me to focus on Your priorities instead of mine.  Help me to find time to plan for my family's needs, and not just their wants. In Jesus' Name, Amen.
Application Steps:
Identify one thing each member of your family needs this holiday season.  Create a calendar for November and December and plan one way to meet those needs during the next two months.
Reflection Points:
What are some of your needs that have not been met in past holiday seasons? 
What are your top five priorities for this year's holiday season?
Why do so many of us get overwhelmed by the holidays?
What is one thing you can do this week to alleviate some of the stress in the coming month?
Power Verses:
Psalm 20:4, "May he give you the desire of your heart and make all your plans succeed." (NIV)
Psalm 16:3, "Commit to the LORD whatever you do, and your plans will succeed." (NIV)
Luke 2:10-11, "But the angel said to them, 'Do not be afraid.  I bring you good news of great joy that will be for all the people.  Today in the town of David a Savior has been born to you; he is Christ the Lord.'" (NIV)
Matthew 6:33, "But seek ye first the kingdom of God, and his righteousness; and all these things shall be added unto you." (KJV)
Additional Resources:
Celebrating a Christ-Centered Christmas, by Sharon Jaynes
http://proverbs31.gospelcom.net/newresources_christCenteredChristmas.htm
A Woman's Secret to a Balanced Life, by Lysa TerKeurst and Sharon Jaynes
http://proverbs31.gospelcom.net/newresources_secretBalanced.htm
P31 Woman Magazine
http://proverbs31.gospelcom.net/woman.htm
Recently on Encouragement for Today
Follow us on Facebook
Get Encouragement for Today devotionals directly to your News Feed.
Have something to say about this article? Leave your comment via Facebook below!
advertise with us
Example: "Gen 1:1" "John 3" "Moses" "trust"
Advanced Search
Listen to Your Favorite Pastors