January 1, New Year's Day
Making changes
There is no better time than right now to make life changes. Don't argue with me. You know that various aspects of your life still aren't under control. This is the perfect time to reflect on the past and its imperfections and look ahead to new beginnings.
It's important to remember that God accepts you unconditionally, as is. The mercy and forgiveness of Christ washes over you even though you don't deserve it. Grace is 100% God's doing. But having brought you to faith, implanting his Holy Spirit in you, and lighting your mind with the Word, God refuses to settle for your past lifestyle. What needs to change?
The new year typically is a time when we make new commitments, plan new activities like working out more, spending more time with the kids, eating healthier, and spending more time with the elderly ones in the family. All good. But let me suggest to you that the reverse can be as good or better: to make a list of things you intend tostop doing: "Now you must rid yourselves of all such things as these: anger, rage, malice, slander, and filthy language from your lips. Do not lie to each other, since you have taken off your old self with its practices and have put on the new self" (Colossians 3:8-10).
If the people around you could get you to stop doing four things, what four would they be?
---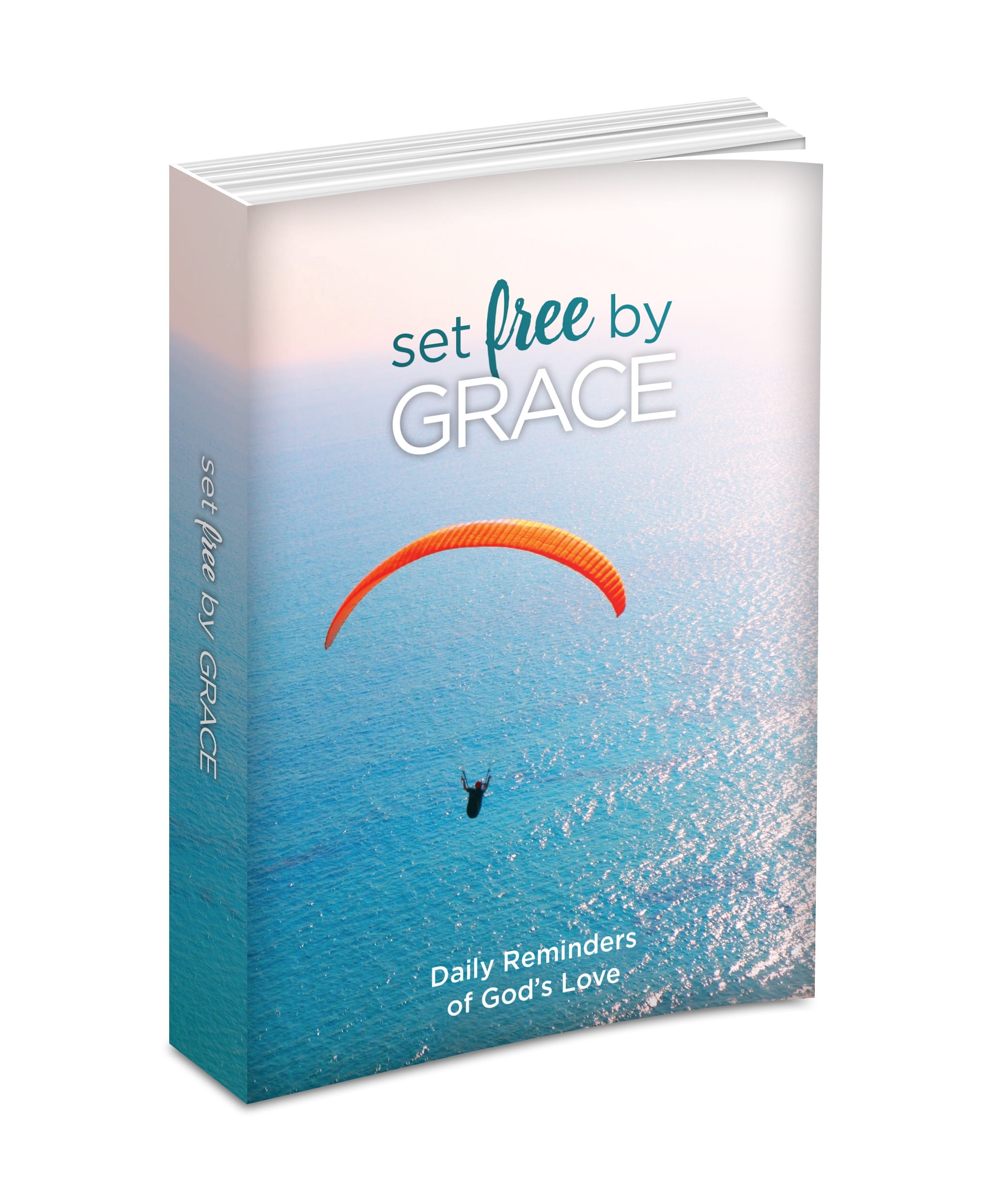 Grow Deeper in God's Love Every Day in 2017!
Set Free by Graceis a collection of devotions that will remind you daily of God's great love for you, help you get your thinking rearranged toward God's agenda, and boost your courage and strength to overcome the daily struggles and temptations that you face.
God promises those who study his Word that they will find greater clarity in understanding life, greater comfort in knowing his love, greater resilience to life's hardships, and greater joy in service. And that's exactly what we pray for you as you dive into this 365-day devotional.
Request your copy when you donate to help reach more lives with the timeless truths of God's Word. Thank you for your generous support!
For more from Time of Grace visit them at TimeofGrace.org or visit their OnePlace.com and LightSource.com pages!