Desde El Corazón Del Padre - La semana del 18 de Febrero

"Y Moisés dijo al pueblo: No temáis; estad firmes, y ved la salvación que JEHOVÁ hará hoy con vosotros; porque los egipcios que hoy habéis visto, nunca más para siempre los veréis. JEHOVÁ peleará por vosotros, y vosotros estaréis tranquilos"
(Éxodo 14:13-14 RV 1960).
¡Por fin, después de años de esclavitud y degradación, los israelitas se habían escapado de Egipto! No sólo ellos se habían escapado, pero ellos habían hecho así con joyas y dinero, ganado y ropa, y todo de lo que ellos habían sido privados durante su larguísima estancia. Ahora eran libres, y la alegría burbujeaba en sus corazones y sin duda que se desbordó en sus palabras y acciones.
Entonces, en un breve momento, todo cambió. Ellos se encontraron con el Mar Rojo in-cruzable en un lado y sus antiguos captores enfurecidos que se acercan por el otro. No había forma de escaparse. Ninguna. La situación era tan desesperada como podía esperarse.
¿Ha estado usted alguna vez en una situación así? ¿Quién no lo ha estado, verdad? Usted ha estado en medio de un proceso aparentemente interminable y luego de repente y por fin aparece la liberación. Usted ha comenzado apenas a celebrar cuando otra vez se encuentra al borde de la destrucción. Toda la esperanza de la fuga se ha ido. No hay ningún lugar a donde irse… excepto hacia Dios. Quien, por supuesto, es lo que Él quiso desde el principio.
¿Puede usted imaginarse el nivel de terror y desesperación que sentían los israelitas a ese punto cuando ya habían sido recientemente liberados? Su alegría acababa de haber sido girada al horror, y la única opción que ellos tenían estaba entre el ahogamiento en el mar o matanza en las manos de los egipcios.
Moisés demostró ser un líder sabio en aquel momento crucial. Él sabía que no había nada que él podría hacer para ayudar a su pueblo. Sólo Dios podría entregarlos ahora. Y entonces Moisés declaró,
"No temáis; estad firmes, y ved la salvación que JEHOVÁ hará hoy con vosotros; porque los egipcios que hoy habéis visto, nunca más para siempre los veréis. Jehová peleará por vosotros, y vosotros estaréis tranquilos."
No temáis.
El SEÑOR peleará por vosotros.
Esas son las palabras que tenemos que oír, no sólo cuando estamos entre la roca proverbial y un lugar difícil, pero siempre — cada día, en cada coyuntura de nuestras vidas. ¡No hay ninguna razón de temer porque el mismo Dios que nos liberó de la esclavitud luchará por nosotros! ¿Puede haber alguna seguridad mejor que esta?
Romanos 8:31 pregunta, "¿Si Dios es por nosotros, quién contra nosotros?" ¿Quién, en efecto? Nada ni nadie pueden dañarnos o derrotarnos porque Dios es quién lucha por nosotros. ¡Wow, qué gran verdad – una verdad que debería poner nuestros pies a la danza y nuestras bocas al canto! Porque Romanos 8 también declara que, pase lo que pase, dificultades o privaciones,"somos más que vencedores por medio de aquel que nos amó" (versículo 37).
Si hoy usted se siente en una encrucijada por amenazas o enemigos o circunstancias y le parece no tener una salida, no se desespere. Recuerde, es el Señor es quien lucha por usted, y por medio de Él usted es más que un conquistador.
And Moses said to the people, "Do not be afraid. Stand still, and see the salvation of the Lord, which He will accomplish for you today. For the Egyptians whom you see today, you shall see again no more forever. The Lord will fight for you, and you shall hold your peace" (Exodus 14: 13-14, NKJV).
At last, after years of enslavement and degradation, the Israelites had escaped from Egypt! Not only had they escaped, but they had done so with jewels and money, livestock and clothing, and everything they'd been deprived of during their lengthy sojourn. Now they were free, and joy bubbled up in their hearts and no doubt overflowed in their words and actions.
Then, in a brief moment, everything changed. They found themselves with the un-crossable Red Sea on one side and their infuriated former captors closing in on the other. There was no way of escape. None. The situation was as hopeless as it could get.
Ever been there? Who hasn't, right? You've been in the midst of a seemingly unending trial and then suddenly it seems deliverance has come at last. You've scarcely begun to celebrate when once again you find yourself on the verge of destruction. All hope of escape is gone. There is nowhere to turn…except to God. Which, of course, is what He intended all along.
Can you imagine the recently-delivered Israelites' level of terror and despair at that point? Their joy had just been turned to horror, and the only choice they had was between drowning in the sea or slaughter at the hands of the Egyptians.
Moses proved himself a wise leader at that crucial moment. He knew there was nothing he could do to help his people. Only God could deliver them now. And so Moses declared, "Do not be afraid. Stand still, and see the salvation of the Lord, which He will accomplish for you today. For the Egyptians whom you see today, you shall see again no more forever. The Lord will fight for you, and you shall hold your peace."
Do not be afraid.
The Lord will fight for you.
Those are the words we all need to hear, not just when we're between the proverbial rock and a hard place, but always—every day, at every juncture of our lives. There is no reason to fear because the very God who delivered us from bondage will fight for us! Can there be any better assurance than that?
Romans 8:31 asks, "If God is for us, who can be against us?" Who, indeed? Nothing or no one can harm or defeat us because God is the One who fights for us. Wow, what a great truth—one that should set our feet to dancing and our mouths to singing! For Romans 8 also declares that, no matter what difficulties or hardships we face, "we are more than conquerors through Him who loved us" (verse 37).
If you're hemmed in by threats or enemies or circumstances today and there seems to be no way out, don't despair. Remember, it is the Lord who fights for you, and you are more than a conqueror through Him.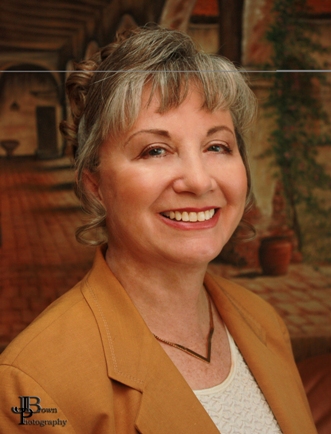 Kathi Macias, popular speaker and prolific author, is an Angel-award winning writer who has published nearly thirty books, including her latest releases, Mothers of the Bible Speak to Mothers of Today (New Hope Publishers) and My Son John (a novel from Sheaf House). Whether keyboarding her latest book, keynoting a conference, or riding on the back of her husband's Harley, Kathi "Easy Writer" Macias is a lady on a mission to communicate God's vision. Her insightful words—filled with passion, humor and soul nourishment—refresh audiences from all walks of life. Join Kathi as she hosts "Write the Vision" every Thursday from 6—7 p.m. (Pacific Time) via THE International Christian Network (www.theicn.com). To learn more about Kathi or to book her for your next event, visit www.KathiMacias.com. Spanish translations by Cynthia Alcantara (cynthia.alcantara1@gmail.com).
Recently on Desde El Corazón Del Padre
Follow us on Facebook
Get Desde El Corazón Del Padre devotionals directly to your News Feed.
Have something to say about this article? Leave your comment via Facebook below!
advertise with us
Example: "Gen 1:1" "John 3" "Moses" "trust"
Advanced Search
Listen to Your Favorite Pastors