A time to search and a time to lose. - Ecclesiastes 3:6
Do you know how to live with little or much? Paul said he knew what it was "to live on almost nothing or with everything" (Philippians 4:12). Job knew, too. "Should we accept only good things from the hand of God and never anything bad?" (Job 2:10). When Job's world crashed around his ears, he "stood up and tore his robe in grief. Then he shaved his head and fell to the ground before God. He said, "I came naked from my mother's womb, and I will be stripped of everything when I die. The LORD gave me everything I had, and the LORD has taken it away. Praise the name of the LORD!" (Job 1:20-21)
The Bible goes on to say, "in all of this, Job did not sin by blaming God" (Job 1:22). When trouble comes our way, many of us collapse in 
a whimpering heap like Job, but few of us fall to the ground before God in worship. While sin stalks our earth, there will always be a time to lose. We shall lose our health and our friends. Some of us may lose a wife, a husband, or even a child. But there will be times to gain as well. Not only will we gain new spiritual insight through our trials as Job did, but some of us may well have years of blessing. God does give us all things richly to enjoy! Whether we have almost nothing, or whether we have everything, we must worship. Then all will be right.
For Further Study: Ecclesiastes 3:1-6
Excerpted from The One Year Devotions for Women, Copyright ©2000 by Jill Briscoe. Used by permission of Tyndale House Publishers. All rights reserved.
For more from Jill Briscoe, please visit tellingthetruth.org.
SPECIAL OFFER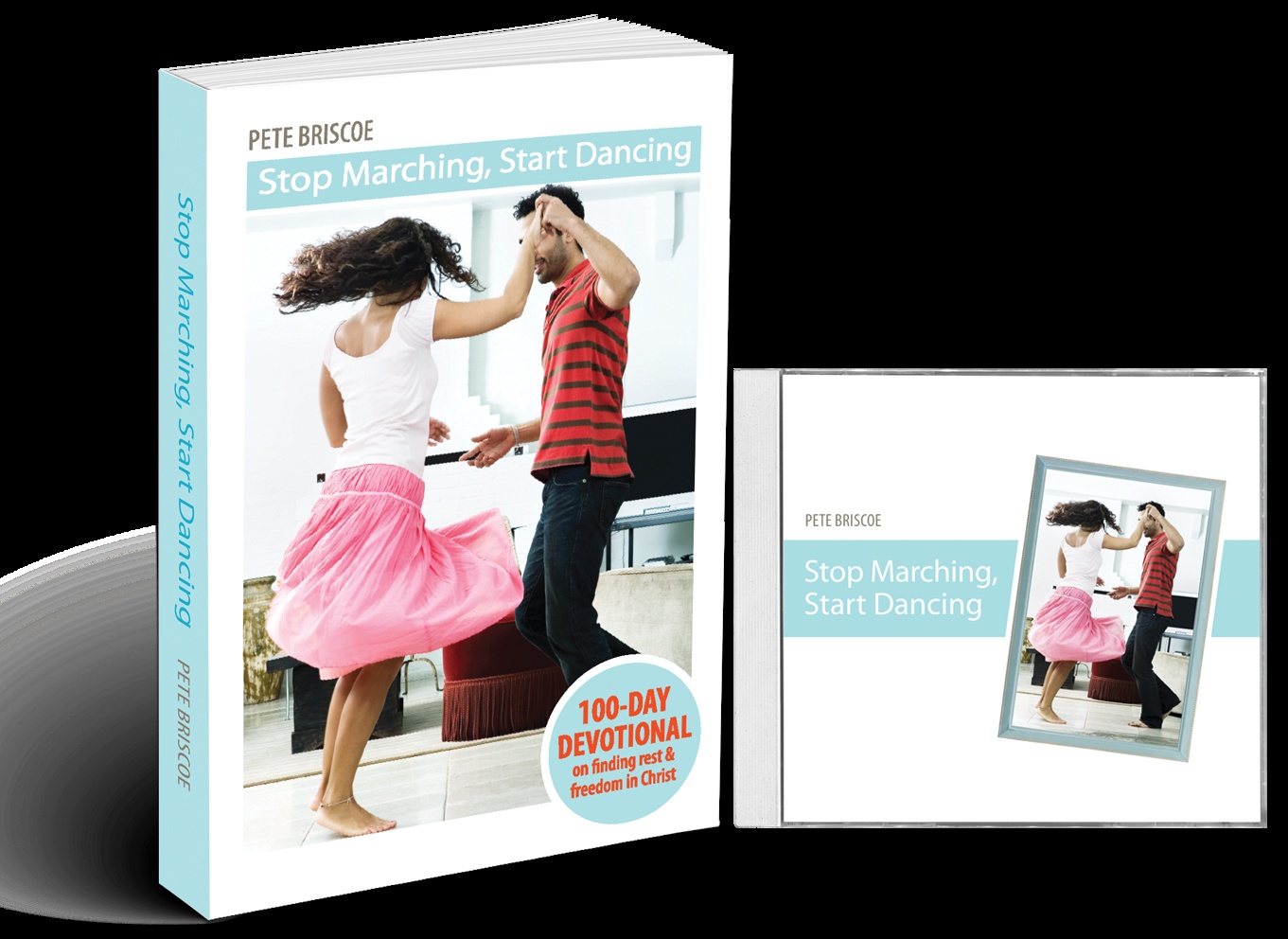 Pete Briscoe's Stop Marching, Start Dancing book and 3-message CD set
Jesus didn't come to enslave you to work your way to holiness. He came to set you free from trying to earn His approval. Learn how you can experience true freedom in God's grace, when you request a signed copy of Pete's Stop Marching, Start Dancing devotional book and 3-message CD set today!