"Keep alert and pray. Otherwise temptation will overpower you.
 For though the spirit is willing enough, the body is weak." - Mark 14:38
Jesus knows us humans very well, doesn't he? After all, he came to live in our world, in part so that he might experience what it's like to be 
human—faced with pain, difficulty, and, yes, even temptations. "This High Priest of ours understands our weaknesses, for he faced all of the same temptations we do, yet he did not sin" (Hebrews 4:15). Jesus knows that no matter how willing we may be to walk with him, serve him, and obey him, at times our "body" doesn't want to.
So how do we strengthen ourselves? Our best defense is to be prepared spiritually—we need to keep alert and pray, as Jesus said. The best weapon of defense in our arsenal is the word of God. When Jesus was tempted by Satan (and Satan even used Scripture that he twisted to his own purpose), Jesus saw through Satan's lies and quoted Scripture, used correctly, back at him. We learn from the Bible what is right and what is wrong. If we are daily in God's word, we will become familiar with it and will be able to use it when we face temptation. This is part of what it means to "keep alert" (Mark 14:38).
A second weapon of defense is prayer. Jesus told his disciples to pray, so that when temptation would strike, they could be in tune with God and do his will. We must do the same.
For Further Study: Mark 14:27-52 
Excerpted from The One Year Devotions for Women, Copyright ©2000 by Jill Briscoe. Used by permission of Tyndale House Publishers. All rights reserved.
For more from Jill Briscoe, please visit tellingthetruth.org.
SPECIAL OFFER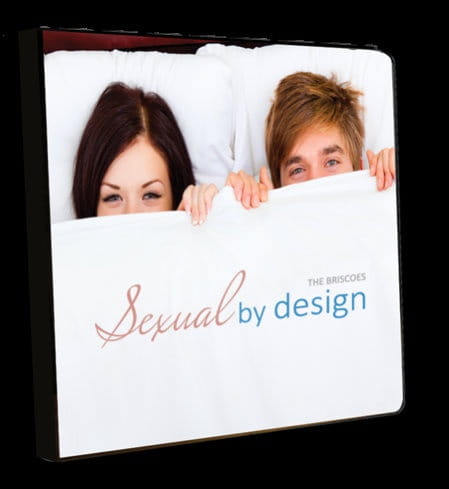 Learn to speak the truth about sexuality to our hurting culture
Many Christians become uneasy when a conversation turns to issues of alternative lifestyles and sexual identity. That's because our culture increasingly demands tolerance toward the mainstream variations of sexuality.
Stuart, Jill, and Pete bring biblical clarity to the subject of sexuality in their 6-message series, Sexual by Design. These messages will help you confidently stand in truth and speak with love on these hot-button issues.
Sexual by Design is our gift to thank you for your donation to help more people experience the abundant Life Jesus offers. So be sure to request your copy when you give below.
And thank you for your support to help us share God's transformational truth with the world!