Your word is a lamp for my feet and a light for my path. - Psalm 119:105
Do you find the Bible hard to understand? It will make it easier if you know the Author. He will explain his book to you. As you read, you'll discover that the Bible uses metaphors to describe itself. Psalm 119 is full of word pictures that describe God's Word. Psalm 119:105 says that the Bible is "a lamp for my feet and a light for my path."
Lamps and lights have many uses. A lamp car-ried in the hand shows the safe places for our immediate steps. A light held high illuminates the way ahead. Likewise, the Word of God shows us where to tread in a present dilemma and guides our feet in the right direction for our future. Perhaps we need some advice in a business relationship. Or maybe we suspect that our children are in trouble, and we need to know what to say to them. The Word of God is like a lamp, enlightening and inspiring us with principles to apply. As we read God's Word, his Spirit enlightens us, showing us that the Bible is always relevant and applicable to every situation we face.
God's lamp is always bright enough to illumi-nate the pitfalls. We need to be "bright" enough to avoid them! God will guide us and lead us, provoke us and poke us, through his Word, but only if we take the time to read it.
For Further Study: Psalm 119:105 - 132
Excerpted from The One Year Devotions for Women, Copyright ©2000 by Jill Briscoe. Used by permission of Tyndale House Publishers. All rights reserved.
For more from Jill Briscoe, please visit tellingthetruth.org.
SPECIAL OFFER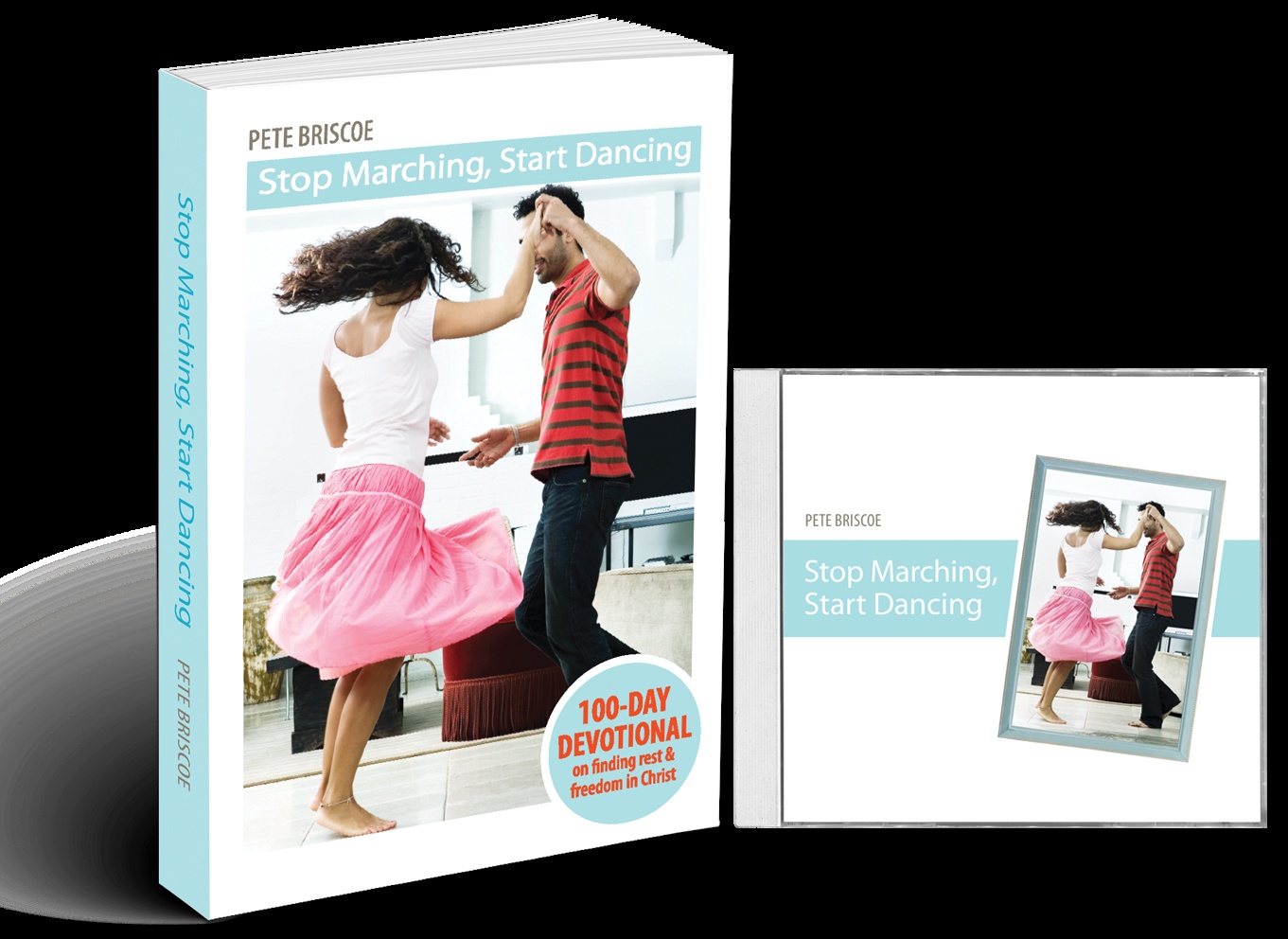 Pete Briscoe's Stop Marching, Start Dancing book and 3-message CD set
Jesus didn't come to enslave you to work your way to holiness. He came to set you free from trying to earn His approval. Learn how you can experience true freedom in God's grace, when you request a signed copy of Pete's Stop Marching, Start Dancing devotional book and 3-message CD set today!