How to unify the church to impact the world
August 11
And above all these put on love, which binds everything together in perfect harmony. And let the peace of Christ rule in your hearts, to which indeed you were called in one body. And be thankful.
>Colossians 3:14-15
Years ago, I visited a church that was deeply divided. The members were fussing, fighting, and fuming over some of the most inconsequential things. It was so bad that half the church wasn't even speaking to the other half.
So one day, the pastor at this church said, "Okay, let's put our differences aside for one week and really set out to serve our community and reach those who don't know Christ." So the church committed to working together for one week. They fed the hungry; they served the poor; and they shared the Gospel with the lost.
And do you know what happened? God brought the church together and sent a revival of unity and focus into that local body of believers. Their divisions began to melt away, relationships were reconciled, and they found a way to compromise on the issues that were so divisive before.
When we focus on Jesus Christ and His mandate for our lives, unity happens. So instead of arguing about meaningless things, serve God alongside your brothers and sisters in Christ and God will unify the body as you impact the world!
UNIFY THE CHURCH AND IMPACT THE WORLD BY SERVING GOD TOGETHER AS THE BODY OF CHRIST!
---

For more from PowerPoint Ministries and Dr. Jack Graham, please visit www.jackgraham.org
and
Listen to Dr. Jack Graham's daily broadcast on OnePlace.com.
Watch Jack Graham and Powerpoint Ministries Video Online.
 
Break free from fear, worry, anxiety, and more!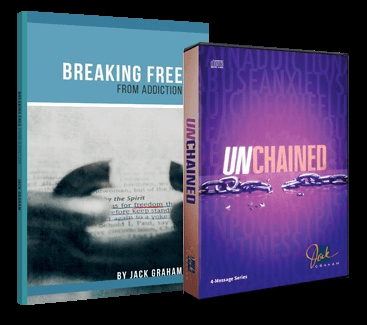 Is something robbing you of your freedom to live in the hope and victory of Christ? Get Pastor Graham's Breaking Free booklet and Unchained CD series today, and discover how to break free from the chains that bind you!
Thank you!
Jack Graham
PowerPoint Ministries