How you can face eternity with confidence
November 24, 2014
For the wages of sin is death, but the free gift of God is eternal life in Christ Jesus our Lord.
Romans 6:23
A World War II chaplain told the story of a young man he encountered on the battlefield after a particularly bloody day of fighting. The soldier was mortally wounded, and his life was ebbing away. With fearful eyes, the young man looked up at the chaplain and said, "Sir, will I live?"
The chaplain knew it was hopeless, but didn't know what to say. So he said to the soldier, "Son, are you a believer in Jesus Christ?" And that boy said, "Yessir. The greatest day of my life was the day I became a Christian."
So the chaplain looked at that young man and said, "Then yes, son. You will live."
Unless Christ returns, each and every single one of us will one day make that journey from this life to the next. And all that will matter on that day won't be how much you have, the good works you've done, or who you family was. What matters is your yes or your no to Jesus.
Your eternal destiny hinges on that decision. And not only yours, but everyone you know and love. Don't let another day pass without putting your eternity in Jesus' hands. Give thanks to God today that Jesus died for you, took away your sins, and gives you eternal life by faith. If you do that, you can step into eternity with confidence!
STEP INTO ETERNITY WITH CONFIDENCE BY TRUSTING JESUS CHRIST AS YOUR SAVIOR AND PUTTING YOUR LIFE INTO HIS HANDS!
---

For more from PowerPoint Ministries and Dr. Jack Graham, please visit www.jackgraham.org
and
Listen to Dr. Jack Graham's daily broadcast on OnePlace.com.
Watch Jack Graham and Powerpoint Ministries Video Online.

Pastor Jack Graham's book, You Can Make a Difference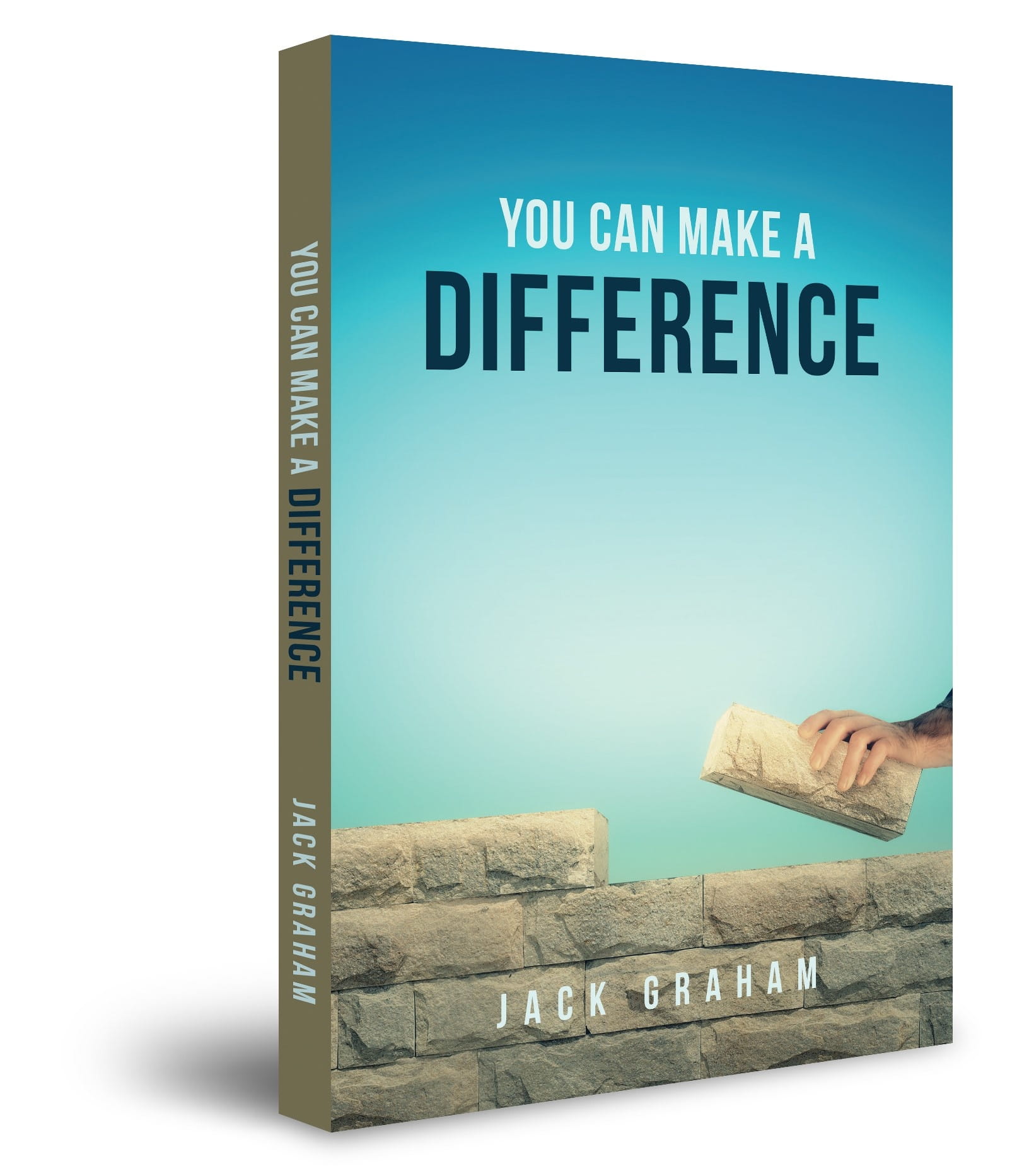 Taken straight from the book of Nehemiah, God's manual on leadership, this encouraging book equips and empowers you to become the kind of leader who helps rebuild broken lives and culture. Find out what it takes to become someone God can boldly use when you request Pastor Jack Graham's encouraging book, You Can Make a Difference.
Thank you!
Jack Graham
PowerPoint Ministries