Openness
"Therefore, if anyone is in Christ, he is a new creation; old things have passed away; behold, all things have become new." - (2 Corinthians 5:17)
STEP NUMBER FIVE: Be completely open and unbiased about what the will of God for your life might be.
A well paid consultant told me that much of the time when he earns large fees, his clients do not want his consultation. They simply want him to affirm what they have already decided to do. The will of God is often just out of our reach because we have our agendas in place when we come to God seeking His will. If our minds are set like concrete before we converse with God regarding His will for our lives, we are not really seeking His will when we pray or open His Word. We are actually asking God to bless our will, our agenda, and the way we have decided to go.
We must have the faith to believe the verse quoted above. It is tragically possible for you to miss the will of God for your life because you do not have the faith to believe that God can make you a new creation in Christ. Your extraordinary potential as a new creation in Christ is one reason why you must be completely open and unbiased as to what the will of God for you may be. Seeking God with your mind already made up could rob you of the will of God for a life that is good, perfect and the only life acceptable to your God. God loves you too much to let you live a life that is only a fragment of the life He has planned for you.

---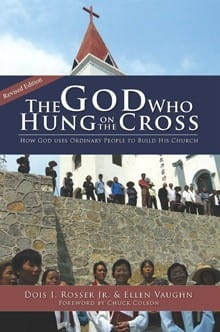 Free Book: The God Who Hung on the Cross
This newly revised paperback edition features reflections on 25 years in ministry by Dois Rosser. The book details the history and vision of ICM, the parent organization for the Mini Bible College, and the vehicle for distributing MBC to congregations around the world. Dois' story is an inspiration, encouraging Christians to give of their time and resources to experience the abundant power of God at work. Journey around the world with Dois and discover that you too can be a part of something bigger than yourself!