The Defense of the Gospel
"Moreover, brethren, I declare to you the gospel which I preached to you… That Christ died for our sins according to the Scriptures, and that He was buried, and that He rose again the third day according to the Scriptures." - (I Corinthians 15:1-4)
When Paul wrote to the Corinthians he defended the gospel. He wrote that when he came to them he determined to know nothing among them but Christ and Him crucified. He did not use enticing words of man's wisdom because he did not want their faith to be rooted in the wisdom of man but in the power of God (1Corinthians 2).
When he brought his letter to a conclusion he reminded them of the gospel he had preached in a very clear summary. It is simply two facts about Jesus Christ: He died, and He was raised from the dead for our sins. That was what Paul preached, that was what they believed, that was what saved them, and that was the foundation upon which their faith was to stand. Furthermore, if they believed anything else they were lost (Chapter 15).
We who are preachers often go beyond the gospel Paul proclaimed. Perhaps we are trying to make it more interesting for ourselves. We may be preaching to each other. Whatever our reasons may be we need to return to the simple presentation of the gospel Paul preached in Corinth and all over the world.
I know of no one who did that in my generation like Billy Graham. He wrote that early in his preaching when a meeting was not right, in prayer the Lord showed him that he was making it too complex. He then returned to an uncomplicated gospel and never wavered from that clear gospel message.

---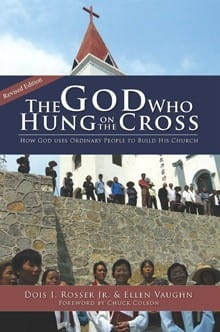 Free Book: The God Who Hung on the Cross
This newly revised paperback edition features reflections on 25 years in ministry by Dois Rosser. The book details the history and vision of ICM, the parent organization for the Mini Bible College, and the vehicle for distributing MBC to congregations around the world. Dois' story is an inspiration, encouraging Christians to give of their time and resources to experience the abundant power of God at work. Journey around the world with Dois and discover that you too can be a part of something bigger than yourself!