Motive Judgment
"When the Lord comes, He will bring our deepest secrets to light and will reveal our private motives. And then God will give to everyone whatever praise is due." - (1 Corinthians 4:5 NLT)
According to the Apostle Paul, before all our works are evaluated God is going to reveal the private and secret motives of our heart. Since that is an ultimate and certain reality it would be the better part of wisdom for us to pray about the motives of our heart on a regular basis. We should also touch this issue of motives as we consider the will of God for our life.
THE SIXTH STEP: Examine the motives of your heart as you seek to know the will of God.
Why do you want to know the will of God for your life? That is an important question. We are incredibly egocentric and self-centered creatures. We naturally come to every situation with the inherent question in our hearts, what is in this for me?
The Word of God associates our motives with our hearts and the Bible tells us that above all things our hearts are deceitful. Jeremiah tells us our hearts are so deceitful only God can know them (Jeremiah 17:9-10). Do you want to know the will of God for the glory of God, or for your own glory and personal gain? Your answer to that question will be very important to God and to you when your works are evaluated at the judgment seat of Christ. The motives of your heart should therefore be very important to you today and every day that you live.
We should all pray with David: "Search me, oh God, and know my heart… and lead me in the way everlasting." (Psalm 139:23-24)

---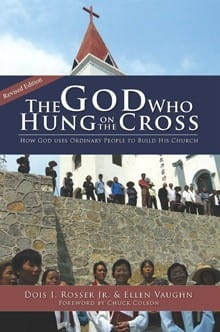 Free Book: The God Who Hung on the Cross
This newly revised paperback edition features reflections on 25 years in ministry by Dois Rosser. The book details the history and vision of ICM, the parent organization for the Mini Bible College, and the vehicle for distributing MBC to congregations around the world. Dois' story is an inspiration, encouraging Christians to give of their time and resources to experience the abundant power of God at work. Journey around the world with Dois and discover that you too can be a part of something bigger than yourself!