A Gift Inventory
"I am the voice of one crying in the wilderness, prepare the way of the Lord." - (John 1:23)
THE SEVENTH STEP: Evaluate and surrender your natural and spiritual gifts.
Once you get a good evaluation of your gift inventory, a principle application to the will of God for your life is to accept the limits of your limitations and the responsibility for your abilities. John the Baptist is a good example of a man who implemented this application. John knew who he was and he knew who he was not. He said, "I am the voice of one crying in the wilderness… " That was who, what, and where John was to be. He knew it was foolish to try to be more than he was called to be. He also knew that life was too precious to be anything less than that voice crying in the wilderness.
I have known parishioners who experienced needless pain because they would not accept the limits of their limitations. However, when we are evaluated at the judgment seat of Christ, most of us will suffer agonizing shortfall because we did not accept the responsibility for our abilities. Like the unprofitable servant in The Parable of the Talents, some of us believe we are not gifted and we bury our talents (Matthew 25:14-30).
Your natural gifts are the result of your genetic heritage. Your spiritual gifts come with the Holy Spirit (1 Corinthians 12). How are you utilizing them for God's Kingdom?

---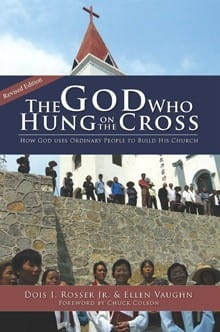 Free Book: The God Who Hung on the Cross
This newly revised paperback edition features reflections on 25 years in ministry by Dois Rosser. The book details the history and vision of ICM, the parent organization for the Mini Bible College, and the vehicle for distributing MBC to congregations around the world. Dois' story is an inspiration, encouraging Christians to give of their time and resources to experience the abundant power of God at work. Journey around the world with Dois and discover that you too can be a part of something bigger than yourself!