Encouragement for Today - Aug. 1, 2006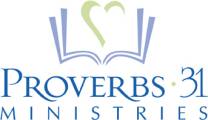 August 1, 2006
Encouragement for Today
Principle 3
"Stopping Summer Grumbling"
Glynnis Whitwer, Senior Editor – "P31 Woman Magazine," Proverbs 31 Speaker Team Member
Key Verse:
Philippians 2:14-15, "Do everything without complaining or arguing, so that you may become blameless and pure, children of God without fault in a crooked and depraved generation, in which you shine like stars in the universe." (NIV)
Devotion:
"We're bored!"  The summer anthem has begun.  Children who just a month ago couldn't wait for school to be out, now wander the hallways of home like lost puppies, tails and ears dragging sadly on the ground. 
As a mom who grew up before cable TV and video games, the idea of being bored in the summer is hard to accept.  With a neighborhood full of friends, we traipsed from backyard to backyard, swimming and playing games.  I never remember being bored for long.
This generation of children enjoys more entertainment opportunities than any other.  Kids can stare at a screen of some kind all day long.  Unfortunately, this canned entertainment also stifles the imagination.  Without using their imagination, kids can become bored quickly, and the grumbling and complaining begins.
Scripture tells us that complaining displeases God.  Philippians 2:14 says, "Do everything without complaining or arguing, so that you may become blameless and pure, children of God without fault in a crooked and depraved generation, in which you shine like stars in the universe" (NIV).  This verse applies to our children as well as us.
Parents can help avoid summer grumbling with a small amount of planning, good old-fashioned fun, and some consequences for complaining. 
First, spend some time thinking about what you enjoyed as a child.  Was it jigsaw puzzles, designing clothes for paper dolls, making a city out of boxes or organizing a play with the neighbor kids?  Perhaps you enjoyed crafts or art projects.  My sister and I played board games, created clubs, went to the library, made up games and had fun in the kitchen.
Don't forget to include mandatory reading in the summer as well.   Teachers say it's one of the best ways to keep minds active during the time away from school.  In addition to good children's and juvenile books, this is a great time to develop the habit of reading Scripture or devotional books.  
After some brainstorming, make a list of every fun activity you can identify.  If your own resources are limited, do some research.  Check out books from the library if necessary.  Actually write down your list of activities and post it where everyone can see it.  Children who read will enjoy looking at the list; and if you've got preschoolers, you can refer to it when you are on burnout and mental overload.
Then, do some shopping without the kids and stock up on inexpensive supplies for the activities you've identified.  Pull out something new every week to keep the creativity flowing throughout the long summer days.
Finally, put some logical consequences into place for complaining.  A friend put grumbling to rest at her house by having a list of extra chores to be done when someone said they were bored.  No second chances!  When someone complains they don't have enough to do, they get put to work.
Grumbling is a bad habit we can all easily fall into – adults too.  Let's help our children develop problem-solving habits, learn to create their own healthy activities this summer, and ward off the grumbles - all with a little planning.
My Prayer for Today:
Heavenly Father, You are the Creator of our minds and imaginations.  You are the source of all things good and healthy in this world.  Help me to utilize the gifts You have given me and my children.  Help me teach my children not to complain, but to be grateful for every good gift that comes from You, including the health to play and minds to think.  In Jesus' Name, Amen.
Application Steps:
In order to help kids learn not to grumble, we have to address it first in our own lives.  Identify what you complain most about.  Commit to changing your attitude and words about this one thing.
Reflection Points:
Read Philippians 2:14-16. 
Why does complaining and arguing make us "impure"?
What do we teach children when we allow them to complain about being bored?
What positive qualities do we teach children when we encourage them to use their minds and abilities to have fun?
Read 1 Thessalonians 5:16-18 (below).  When the summer grumbles threaten to bring dark clouds over your home, what practical ways can you apply this verse to your life?
Power Verses:
John 6:43, "'Stop grumbling among yourselves,' Jesus answered." (NIV)
Colossians "Let the peace of Christ rule in your hearts, since as members of one body you were called to peace. And be thankful." (NIV)
Hebrews 12:28-29, "Therefore, since we are receiving a kingdom that cannot be shaken, let us be thankful, and so worship God acceptably with reverence and awe, for our 'God is a consuming fire.'" (NIV)
1 Thessalonians 5:16-18, "Be joyful always, pray continually; give thanks in all circumstances, for this is God's will for you in Christ Jesus." (NIV)
Additional Resources:
Homespun Memories for the Heart by Ehman, Hovermale & Smith
http://proverbs31.gospelcom.net/newresources_homespunHeart.htm
Simply Fun for Families by Gwen Ellis
http://proverbs31.gospelcom.net/resourceMonthly.htm
P31 Woman Magazine
http://proverbs31.gospelcom.net/subscription.htm
Recently on Today's Devotionals
Follow us on Facebook
Get Today's Devotionals devotionals directly to your News Feed.
Have something to say about this article? Leave your comment via Facebook below!
advertise with us
Example: "Gen 1:1" "John 3" "Moses" "trust"
Advanced Search
Listen to Your Favorite Pastors