The Bible Is Not about You
Byron Yawn
Tuesday, February 19, 2013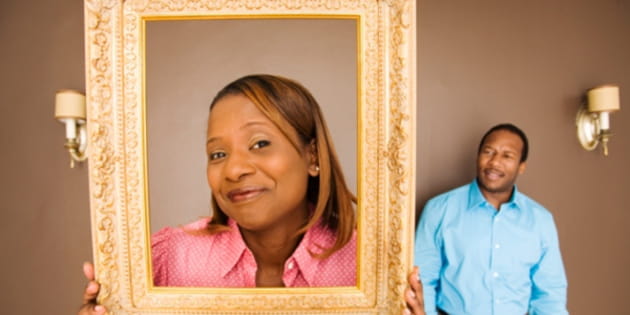 When these same kids reach their early twenties, struggle with real life, and fail to reach Joseph's moral high ground, they despair. They can't do it. Joseph was exceptional. They get angry with God when life does not work out according to the coloring pages. Eventually they find Christianity irrelevant and powerless to save them, and they walk away.
They're exactly right—Joseph is powerless to save them. We're creating angry moralists, setting them up for failure, and blaming it on the Bible. Tragically, the one message that actually could save them from their failure was before us in the story of Joseph the entire time. We failed to mention it. Families would run from our children's programs if parents knew the effect our Bible lessons are having on their kids.
This approach to understanding this amazing book could not push us further from the real message and central character of the Bible. I know this sounds ridiculous to most of us and maybe even sacrilegious to some, but it should be obvious. The Bible is about Jesus, not Moses or any other biblical figure. The point of Moses is not Moses, but the one to whom Moses points. The Bible explicitly argues this very thing.
Therefore, holy brethren, partakers of a heavenly calling, consider Jesus, the Apostle and High Priest of our confession; He was faithful to Him who appointed Him, as Moses also was in all His house. For He has been counted worthy of more glory than Moses, by just so much as the builder of the house has more honor than the house. For every house is built by someone, but the builder of all things is God. Now Moses was faithful in all His house as a servant, for a testimony of those things which were to be spoken later; but Christ was faithful as a Son over His house—whose house we are, if we hold fast our confidence and the boast of our hope firm until the end (Hebrews 3:1).
[Editor's note: taken from the forthcoming book by Byron Yawn, suburbianity: can we find our way back to biblical christianity?Used by permission.]
Byron Yawn is the senior pastor of community bible church in Nashville, Tennessee. He is the author of what every man wishes his father had told him, and the forthcoming suburbianity: can we find our way back to biblical christianity? (Harvest House) You can follow him on Twitter@byronyawn.
Have something to say about this article? Leave your comment via Facebook below!
advertise with us
Example: "Gen 1:1" "John 3" "Moses" "trust"
Advanced Search
Listen to Your Favorite Pastors