A Prayer to be Like Jesus - The Greatest Intercessor
Debbie Przybylski

Intercessors Arise

2015

2 Oct

COMMENTS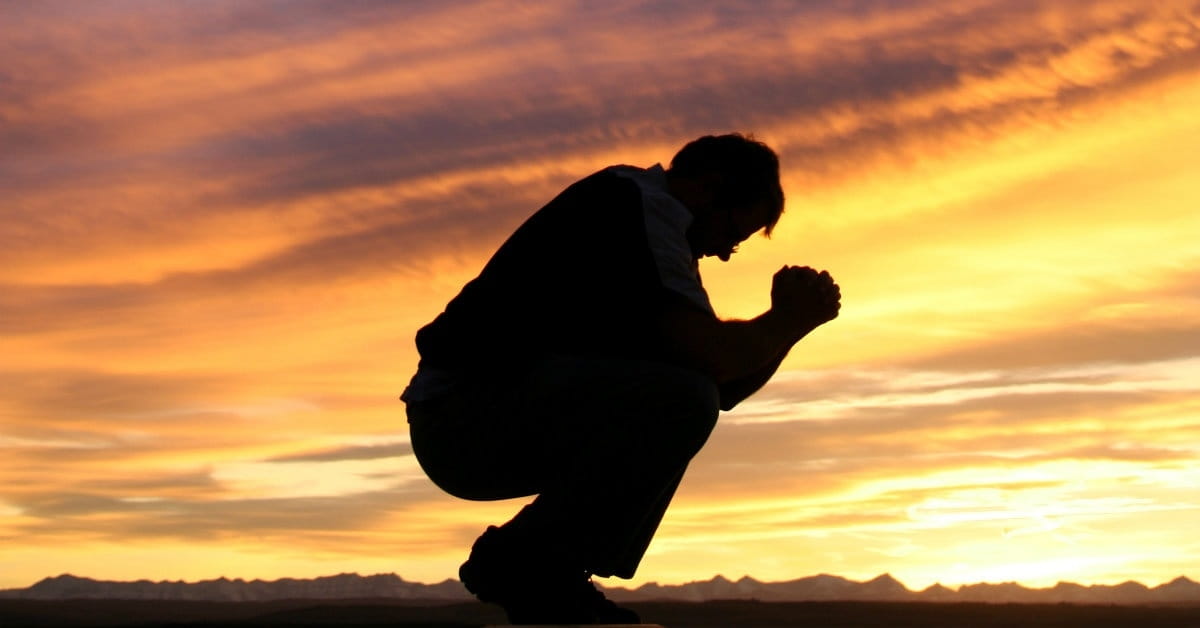 "How enthroned, magnificent, and royal the intercession of our Lord Jesus Christ at His Father's right hand in heaven! The benefits of His intercession flow to us through our intercessions. Our intercession ought to catch by contagion and by necessity the inspiration and largeness of Christ's great work at His Father's right hand. His business and His life are to pray. Our business and our lives ought to be to pray, and to 'pray without ceasing' - (1 Thessalonians 5:17)." E. M. Bounds

Dear intercessors,

Do we realize that prayer and intercession can break through our most difficult trials? Intercession is the key that will unlock the treasures of God on earth. It will open up heaven and bring it to earth. God's perfect will in heaven can only be brought to earth through the ministry of intercession. 

Can we consecrate ourselves afresh to this great ministry? Can we make a commitment to prioritize prayer and intercession in our lives?

When you run out of strength and motivation to pray, look at the greatest intercessor throughout all of history—the Lord Jesus Christ. He is always interceding for us. If this is the ministry He is involved in, surely this should help us to continue in His example and not give up. Here is a prayer to be great in intercession like Jesus. You may want to pray this regularly in your own life.

My Prayer to be Like Jesus in Intercession

Jesus, You are the greatest intercessor throughout all of history. I pray that You will teach me to be a great intercessor like You. I thank You for always interceding for me. I thank You that even while on earth in Your humanity, You were the greatest intercessor. Help me to be like You in intercession. You prayed before You began Your public ministry (Luke 3:21-22). You emphasized prayer in Your teaching (Matthew 6:5-13). You trained Your disciples to pray (Luke 9:28-29). You prayed in secret and prayed in public (Luke 5:16, John 11:41-42). You arose early to pray and withdrew to lonely places (Luke 5:16, Mark 1:35). You always depended on Your Father and prayed for direction before choosing Your twelve disciples (Luke 6:12-13). Jesus, You paid the price to intercede. You were tempted in every way like us and, yet, were without sin. You humbled Yourself and became obedient to death on a cross, and You gave Yourself as a sacrifice for the sins of the world (Hebrews 5:7, Philippians 2:6-8).

Jesus, You are the greatest intercessor in heaven. You are exalted above the heavens and are our perfect High Priest forever. You will always meet our needs (Hebrews 7:25-26). You are seated at the Father's right hand and are exalted to the highest place with unlimited power. I thank You that I can partner with You in intercession. I can pray the will of heaven into the earth realm (Philippians 2:9, Act 7:55, Hebrews 1:13). You have all authority in heaven and on earth (Hebrews 2:7-9, Philippians 2:9-11). You are able to win every battle I bring before You in prayer. At Your name every knee will bow in heaven and on earth, and under the earth. You paid the price so that I can come to the throne of grace with my intercession and be heard on high.

I thank You for being my example in prayer and intercession. You are always interceding for me. You speak to the Father in my defense as the Righteous One. You are holy, blameless, pure, and set apart. You can pray in my defense when I sin (1 John 2:1). Help me to lay hold of this great and powerful ministry. I want my intercession to bless the world and glorify You. I thank You that intercession is the key that will unlock the treasures of God on earth. Your perfect will in heaven can only be brought to earth through the ministry of intercession. I consecrate myself afresh to this great ministry. I commit myself to prioritize prayer in my life. I thank you for showing me the way as my Great Intercessor. In Jesus' name, amen.

It's time to go deeper in the ministry of prayer and show earth the power of intercession. You may want to purchase my new book: The Passionate Prayer Life of Jesus. Learn how to pray with His authority as you gain insight about Jesus' lifestyle and example of prayer. Learn about His life, thoughts, and practice of prayer. With crafted prayers at the end of each chapter, this book is excellent for spiritual growth both personally and in group settings. Grow as a fervent lover of God who passionately prays His will onto the earth. 

"Intercession! Would one not say that this is the very holiest exercise of our boldness as God's children? It is the highest privilege and enjoyment connected to our communion with God. It is the power of being used by God as instruments for His great work of making men His habitation and showing forth His glory." Andrew Murray
Together in the Harvest,
 
Debbie Przybylski
Intercessors Arise International
International House of Prayer Kansas City (IHOP-KC)
[email protected]
www.intercessorsarise.org

This article is part of our larger Prayers resource meant to inspire and encourage your prayer life when you face uncertain times. Visit our most popular prayers if you are wondering how to pray or what to pray. Remember, the Holy Spirit intercedes for us and God knows your heart even if you can't find the words to pray. 
Prayer for Healing
Prayer for Strength
Intercessory Prayer
Prayer for Protection
Prayer for Sick
Morning Prayers
Thanksgiving Prayer
The Prayer of Jabez
The Lord's Prayer
The Prayer of St Francis
A Birthday Prayer
Now available is our new Daily Prayer devotional! An easy way to find start your day with prayer, read today's prayer and sign up to receive by email.
SEE ALSO: How to Maintain Our Peace 
in the Midst of Spiritual Warfare