5 Ways Facebook May Be Harming Your Christian Life
Michael J. Kruger
Monday, January 13, 2014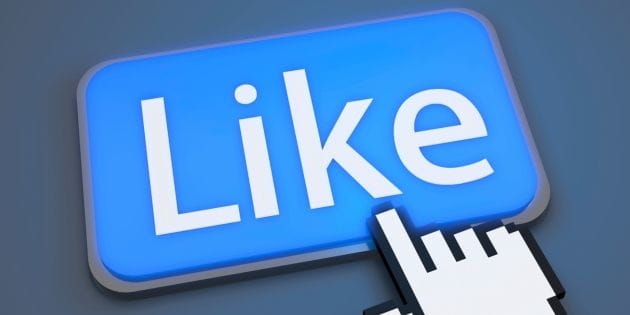 One of my favorite childhood memories is watching the movie Star Wars in the theater in 1977. I (along with an entire nation) was awestruck. Nothing like that had ever been done before. We were all sucked into a new world of spaceships, light sabers, strange creatures, and distant galaxies. But of all the things that caught the attention of the average Star Wars viewer, no doubt the amazing technology of the future was near the top of the list. What would it be like to have robots with personalities, to hover above the ground on a "land speeder," to play "chess" with virtual-holographic images, and to have lost limbs restored with robotic parts?
Of course, in our modern day these very things have largely been realized. In fact, I noticed that when my own son watched Star Wars on DVD a few years ago, he was not amazed by much of anything technological—some of that probably seemed pretty realistic to him. He was mesmerized instead by the fast flying ships, light saber fights, and fun action scenes. We live in a world where technology advances at such a mind-boggling pace that we hardly have time to stop and be amazed by it. We feel this today particularly in the area of "social media" such as Facebook, Twitter, MySpace, and just plain ol' texting. We are (supposedly) more connected with each other, more in touch with each other, more often communicating with each other, than ever before.
But, as I think about my son's future, and even about life in the modern day, I have to ask the simple question: What effect does "social media" technology have on the way we view church? What effect does it have on the way we conceive of life in the body of Christ? Of course, much of social media is positive. And the church has used this technology to advance the cause of Christ. Moreover, I cannot miss the irony of writing about the effects of technological forms of communication on my own website! Nevertheless, I do have some concerns—and so should you. Here are a few characteristics of a "Facebook culture" that we certainly need to reckon with as believers:
1. Short attention span/limited learning style. For folks who can absorb information at the rate of a short text message or "tweet," it's difficult to imagine them sitting through a 35 minute sermon and being able to engage in a sustained manner. Does this mean we shorten our sermons or make them more entertaining? Or does this mean we have to work harder to train our congregations in the way they learn? Hopefully the latter.
2. Low view of authority/over-focus on equality. One of the most oft-overlooked impact of social media is the effect it has on the way we view authority figures. The Internet is the great equalizer—everyone has a voice. Now everyone has a platform to speak their mind, say their piece. After any blog article or any news story, a person can write their own opinion and their own comments. And certainly much of this is good. But it can also lead to an "egalitarian" view of authority; that no one person's opinion should be valued or weighted anymore than another's. This presents problems for a biblical ecclesiology that understands the church and the pastors to have real authority in the lives of its people.
3. "Surfacey" interactions/artificial relationships. MIT professor Sherry Turkle has recently written the book Alone Together: Why We Expect More from Technology and Less from Each Other (2011). She observes, "On social-networking sites such as Facebook, we think we will be presenting ourselves, but out profile ends up as somebody else—often the fantasy of who we want to be" ( p.153). In other word, people might feel more connected, but they can really be more distant, at least from who they really are. In contrast, true Christian fellowship requires that we engage with people as we really are, so that we can honestly face our sin and grow together in Christ.
Recently on Spiritual Life
Have something to say about this article? Leave your comment via Facebook below!
advertise with us
Example: "Gen 1:1" "John 3" "Moses" "trust"
Advanced Search
Listen to Your Favorite Pastors