Fast When You Hunger for God
Whitney Hopler, Crosswalk.com Contributing Writer
Sunday, December 21, 2008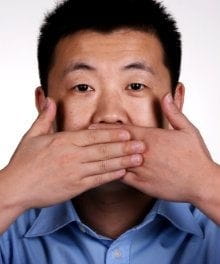 Editor's Note: The following is a report on the practical applications of Scot McKnight's new book, Fasting: The Ancient Practices, (Thomas Nelson, 2009).
The ancient practice of fasting is a natural way to express your faith with your whole being – body and spirit together – whenever you experience a sacred moment that compels you to respond. Your spirit's hunger for God can find fulfillment when you fast with your body.
Here's how you can respond to your hunger for God through fasting:
View fasting as a response instead of a request. Don't use fasting as a way to try to get the results you want from your prayers. Adding fasting to your requests to God when you want to convince Him to answer your prayers in a certain way amounts to using fasting as a manipulative tool. Instead of fasting to try to get God to respond to you, fast to respond to God. When you notice God at work in a special way in your life, you can express your awe, gratitude, and love back to Him by fasting. In the process, you may experience God's presence on a deeper level. But fasting doesn't guarantee any particular results. Fasting is simply a natural, inevitable response of a person to a grievous sacred moment in life – a moment when focusing on the physical pleasures of eating pales in comparison to focusing on the spiritual reality you're encountering. Rather than fasting for what you can get from God, fast for what you can give to God. Fasting is simply a way of worshipping Him.
Embrace a healthy body image. Reject the dualistic way of thinking about people's bodies that's so popular in our culture. Your body and spirit aren't two separate entities; they're united as one whole. When you understand the profound connections between your body and spirit, it will become natural for you to respond to spiritual experiences by doing something physical like fasting.
Distinguish between fasting and abstinence. Fasting means not eating food (and sometimes not drinking) for a period of time (usually not more than 12 hours) in order to respond to a moment so sacred that indulging in food or drink would profane it. While some people say that they're fasting when giving up something besides all food – like watching TV, having sex, or eating a specific kind of food, such as chocolate – for a while, that's really abstinence, not fasting. Fasting is a more complete expression of devotion to God that can free you to focus your attention better on God.
Repent through fasting. Empathize with God's grief over your sins by fasting. Engage your entire person in repentance by using your body to turn away from self-indulgence and toward God. At church, schedule some times to fast with others for group repentance, just as you all sometimes gather to feast together in celebration (at church parties, potluck dinners, etc.). Express your personal repentance through fasting at times like during Lent and Holy Week, when God seems absent from your life, and when you realize your own complicity in society's moral wrongs.
Plea through fasting. While keeping mind that fasting isn't a manipulative tool to add to your prayer requests, you can still fast to give yourself wholly to God when you're pleading for something or someone. Fast when you find a particular condition intolerable, and you can't be satisfied until you spend time with God expressing your concerns about it.
Grieve through fasting. Consider fasting when someone dies as a way of expressing your respect for that person and your pain at losing him or her. If eating seems sacrilegious at the time, fast for a while.
Recently on Spiritual Life
Have something to say about this article? Leave your comment via Facebook below!
advertise with us
Example: "Gen 1:1" "John 3" "Moses" "trust"
Advanced Search
Listen to Your Favorite Pastors