God and Sexuality
Justin Holcomb
Wednesday, August 28, 2013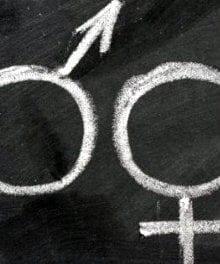 Shalom means fullness of peace. It is the vision of a society without violence or fear: "I will give you peace (shalom) in the land, and none shall make you afraid."[9] Shalom is a profound and comprehensive sort of well-being—abundant welfare—with its connotations of peace, justice, and the common good. Shalom means harmonious and responsible relationship with God, other human beings, and nature. In short, biblical writers use the word shalom to describe the world of universal peace, safety, justice, order, and wholeness God intended.
In shalom, sex was also a reflection of unity and peace between man and woman. It is a picture of two becoming one. God meant for sexual feelings, thoughts, and activity to be pleasurable and intimacy building in marriage.
Sin
This peaceful, loving relationship was shattered by the entrance of sin into the world. Sin has distorted this beautiful act of union, pleasure, calling, and worship.
Genesis 3 records the terrible day when humanity fell into sin and shalom was violated. Sin wrecks the order and goodness of God's world. One scholar calls sin is "the vandalism of shalom."[10] Instead of unashamed intimacy and trust, there is shame and mistrust. Instead of grace, there is disgrace.
A foundational element of paradise—sexual innocence in community—has been spoiled by the treachery of sin. Sex—the very expression of human union, intimacy, and peace—became a tool for pain, suffering, and destruction after the Fall.
Grace
But sin is not the last word on the world or us. God reconciled the world to Himself through Jesus Christ (2 Cor. 5:21). By dealing with sin at the cross, Jesus made reconciliation between God and humanity possible, as well as reconciliation with one another.
The message of the gospel redeems what has been destroyed and applies grace to disgrace. God's redemption imparts grace and brings peace. The effects of grace include our sexual past, present, and future. There is healing, hope, cleansing, and forgiveness for all who trust in Jesus.
God does not leave things broken, and is always at work redeeming the sin, wounds, and brokenness involved in human sexuality. Where sin does its damage, God brings forgiveness and healing, which are part of God's larger plan of restoring shalom.
Hope
Redemption removes and rectifies the alienation introduced by the fall, restoring humankind to fellowship with God (Rom. 5:12-21; Eph. 2:1-22) and with itself (Isa. 2:1-5; Mic. 4:1-7). Further, Jesus' resurrection and the outpouring of the Spirit offer hope even now to grow and become more sexually whole in Christ.
In Christ there is also great hope for human sexuality. Lewis Smedes writes:
"Jesus did not have to talk about sexuality to affirm it. Sexuality is affirmed by the route that God took for the redemption of humanity. The Resurrection, as well as the Incarnation, carries the body-life of humankind in a deep divine embrace. Redemption is not the promise of escape from the demands or appetites of the body. To confess that Jesus Christ arose from the grave bodily is to reiterate God's good feelings about his own creation of human beings as body-persons; to celebrate the Resurrection includes a celebration of human sexuality. God did not become man to show us how to get out of our body by means of spiritual exercises. He created a community of resurrection hope and invites us to bring our total sexuality into it. Christ's resurrection makes permanent God's union with the whole of humanity, and it thus affirms sexuality as part of our hope for ultimate happiness and freedom."[11]
Recently on Spiritual Life
Have something to say about this article? Leave your comment via Facebook below!
advertise with us
Example: "Gen 1:1" "John 3" "Moses" "trust"
Advanced Search
Listen to Your Favorite Pastors