The Deep Things Of God: Understanding the Trinity
Fred Sanders, Fred Sanders is a theologian who teaches in the Torrey Honors Institute at Biola University.
Monday, September 20, 2010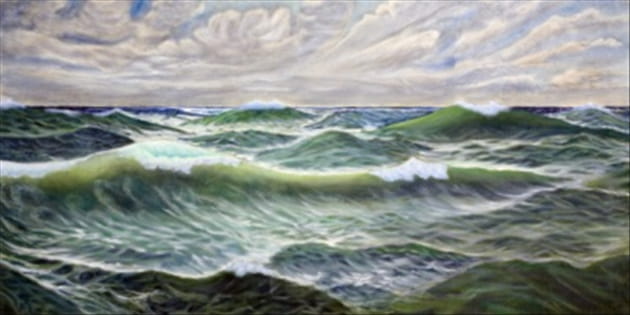 [Editor's note: the following is an excerpt of The Deep Things of God, 2010, by Fred Sanders, published by Crossway Books. Used by permission.]

The grace of the Lord Jesus Christ and the love of God and the fellowship of the Holy Spirit be with you all.
2 CORINTHIANS 13: 14
"You know me better then you think you know, and you shall come to know me better yet."
ASLAN TO FRANK THE CABBIE, THE MAGICIAN'S NEPHEW
Reality comes first, and understanding follows it. If you want to cultivate the ability to think well about the Trinity, the first step is to realize that there is more to Trinitarianism than just thinking well. Specifically, the starting point for a durable Trinitarian theology is not primarily a matter of carrying out a successful thought project. Christians are never in the beggarly position of gathering up a few concepts about God and then constructing a grand Trinitarian synthesis out of them. Christians are also not in the position of pulling together a few passages of Scripture, here a verse and there a verse, and cobbling them together into a brilliant doctrine that improves on Scripture's messiness. Instead, Christians should recognize that when we start thinking about the Trinity, we do so because we find ourselves already deeply involved in the reality of God's triune life as he has opened it up to us for our salvation and revealed it in the Bible. In order to start doing good Trinitarian theology, we need only to reflect on that present reality and unpack it. The more we realize that we are already compassed about by the reality of the gospel Trinity, the more our Trinitarianism will matter to us. Evangelicals in particular should recognize that we have everything we need to think about the Trinity in a way that changes everything.
The Trinitarian Theology Of Nick Cruz
Nicky Cruz is not famous for his Trinitarian theology. He is famous for having been the "warlord" of a violent street gang called the Mau-Maus in New York City in the 1950s and for the dramatic story of his 1958 conversion to Christianity. At the center of his conversion story was a confrontation between this hard-hearted, knife-wielding teenage gang leader and a young preacher who brought the simple message that Jesus loved him. It was a confrontation, that is, between The Cross and the Switchblade, as that young preacher David Wilkerson would put it in a book about his Times Square ministry.1 Nicky Cruz would retell the story from his own point of view in his 1968 biography, Run Baby Run.2 Against the dark background of his young life as a victim and a victimizer, Cruz tells about forgiveness, the power of Jesus Christ, and how he was set free from soul-crushing loneliness. That dramatic turnaround is the story Nicky Cruz is famous for. There is not a word about the Trinity in it. Looking back, Cruz would say, "I came to Jesus because I knew He loved me, and still didn't know anything about God."
But in 1976 Cruz wrote another book to describe what he called "the single most important fact of my Christian growth." The book was The Magnificent Three, and the fact that had become central to Cruz's Christian life by that time was the fact of the Trinity:
Something has emerged in my walk with God that has become the most important element of my discipleship. It has become the thing that sustains me, that feeds me, that keeps me steady when I am shaky. I have come to see God, to know Him, to relate to Him as Three-in-One, God as Father, Saviour, and Holy Spirit. God has given to me over the years a vision of Himself as Three-in-One, and the ability to relate to God in that way is the single most important fact of my Christian growth.
Recently on Spiritual Life
Have something to say about this article? Leave your comment via Facebook below!
advertise with us
Example: "Gen 1:1" "John 3" "Moses" "trust"
Advanced Search
Listen to Your Favorite Pastors