The Protestant Protest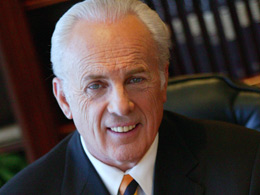 The Reformation doctrine of justification by faith is, and has always been, the number one target of the enemy's attack. It provides the foundation of the bridge that reconciles God and man-without that key doctrine, Christianity falls. But the doctrine the Reformers so painstakingly clarified, even spilled blood over, has become so muddled today that many Protestants barely recognize it.
Sadly, there are some who react against a clear presentation of justification, calling it nothing more than useless hair-splitting. Some evangelical reactions to Protestant doctrine are even more severe. Recently, popular talk-show host, Marty Minto, was fired by evangelical station management for discussions he was having on his daily radio program. His crime? In response to callers, he was applying a traditional Protestant perspective to the teachings of John Paul II and the Roman Catholic Church.
Many evangelicals, ignorant and unconcerned of their Protestant roots, are blithely embracing Roman Catholics as brothers and sisters in Christ. They've become more concerned about offending and alienating Roman Catholics than they have in clearly articulating the truth. What's so important about that? Jesus said, "You will know the truth, and the truth will make you free" (John 8:32).
The issue, may I remind you, is justification by faith alone. Those who do not adhere to that fundamental biblical doctrine are not going to heaven.
Back to the Beginning
In the 1500s a fastidious monk, who by his own testimony "hated God," was studying Paul's epistle to the Romans. He couldn't get past the first half of Romans 1:17: "[In the gospel] is the righteousness of God revealed from faith to faith" (KJV).
One simple, biblical truth changed that monk's life-and ignited the Protestant Reformation. It was the realization that God's righteousness could become the sinner's righteousness-and that could happen through the means of faith alone. Martin Luther found the truth in the same verse he had stumbled over, Romans 1:17: "Therein is the righteousness of God revealed from faith to faith: as it is written, the just shall live by faith" (KJV, emphasis added).
Luther had always seen "the righteousness of God" as an attribute of the sovereign Lord by which He judged sinners-not an attribute sinners could ever possess. He described the breakthrough that put an end to the theological dark ages:
I saw the connection between the justice of God and the statement that "the just shall live by his faith." Then I grasped that the justice of God is that righteousness by which through grace and sheer mercy God justifies us through faith. Thereupon I felt myself to be reborn and to have gone through open doors into paradise. The whole of Scripture took on a new meaning, and whereas before the "justice of God" had filled me with hate, now it became to me inexpressibly sweet in greater love. This passage of Paul became to me a gate to heaven.
Justification by faith was the great truth that dawned on Luther and dramatically altered the church. Because Christians are justified by faith alone, their standing before God is not in any way related to personal merit. Good works and practical holiness do not provide the grounds for acceptance with God. God receives as righteous those who believe, not because of any good thing He sees in them-not even because of His own sanctifying work in their lives-but solely on the basis of Christ's righteousness, which is reckoned to their account. "To the one who does not work, but believes in Him who justifies the ungodly, his faith is reckoned as righteousness" (Romans 4:5). That is justification.
Declared Righteous: What Actually Changes?
In its theological sense, justification is a forensic, or purely legal, term. It describes what God declares about the believer, not what He does to changethe believer. In fact, justification effects no actual change whatsoever in the sinner's nature or character. Justification is a divine judicial edict. It changes our status only, but it carries ramifications that guarantee other changes will follow. Forensic decrees like this are fairly common in everyday life.
Recently on Spiritual Life
Have something to say about this article? Leave your comment via Facebook below!
advertise with us
Example: "Gen 1:1" "John 3" "Moses" "trust"
Advanced Search
Listen to Your Favorite Pastors