How One Stay at Home Mom Overcame Fear and Made History
Steve Hoeft, Cat Knarr
Thursday, May 01, 2014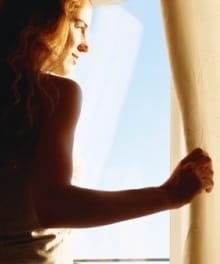 Late at night, Mark Whitacre watched an FBI agent leave his home and walk toward the car, gone at last and completely oblivious to the corporate crime at work.
It was over.
But then his wife, Ginger, made it clear that she, at least, was not going to let one of the world's largest food ingredient companies Archer Daniels Midland get away with stealing billions. She started to walk toward the FBI agent. In that moment, Mark must have remembered her earlier ultimatum: "Either you turn yourself into the FBI, or I will do it for you."
He had to confess.
That was the moment Mark Whitacre solidified his fate to turn in ADM and become the highest-ranking executive whistleblower in U.S. history.
It's a story told in The Informant book by NY Times bestselling author Kurt Eichenwald, and again when Hollywood took it to the big screen in The Informant 2009 movie, starring Matt Damon as Mark Whitacre. It's a story that made headlines when the Archer Daniels Midland price fixing scandal news broke in 1995. And it's a story that Mark and Ginger Whitacre share when they speak about the case and their Christian testimony all over the country – including the speech Faith Driven Business recently attended at the St. Louis Prayer Breakfast with CBMC.
"It was Ginger who was the true whistleblower of the ADM case," Mark says when he shares his testimony. "If it was not for a 34-year-old stay-at-home mom of three young children, the largest price-fixing scheme in U.S. history may never have been exposed."
But Mark knew that what ADM was doing was wrong. So what held him back?
Fear.
Fear almost stopped Mark Whitacre from reporting a corrupt Fortune 500 company and becoming an FBI informant.
The fear of losing his highly respected job as the youngest divisional president at ADM.
The fear of losing his comfortable lifestyle, mansion, and seven-figure salary.
The fear of being prosecuted for his own criminal involvement in the price fixing scandal.
At the time, Mark went to church and considered himself a Christian, but his faith didn't influence his actions. Ginger was the Christian who told him she'd rather be homeless than live in a mansion paid for by his company's theft, as Mark later recalled in his testimony speech.
"I wish I could say it was me," Mark said in a January 2010 interview with PBS. "I wish I had the right moral compass back then. … But it was really my wife."
Ginger didn't let fear stop her from doing the right thing and trusting God with their future. But fear held Mark back – so much so that he almost didn't confess to the FBI. Only after Mark was convicted for his own corporate crimes did he find God…but more about that story later.
How Christians Find Freedom from Fear
So what does Scripture say about fear? The Bible tells us not to fear 365 times, and Paul reminds us that "God has not given us a spirit of fear" (2 Timothy 1:7).
Many people like Mark fear the unknown. What would happen to his career, to his salary, to his family if he turned himself in? He feared the worse.
Perhaps you can relate to Mark. Are you afraid or conflicted? Are you thinking, "This is too big for me" or "There just doesn't seem to be a solution"? What if you've done everything you can think of but things just keep getting worse? What if you've reached your breaking point and just can't take it anymore?
Have something to say about this article? Leave your comment via Facebook below!
advertise with us
Example: "Gen 1:1" "John 3" "Moses" "trust"
Advanced Search
Listen to Your Favorite Pastors