Why Investing in Your Marriage is Worth It
Sheila Wray Gregoire, To love, Honor and Vacuum
Wednesday, August 28, 2013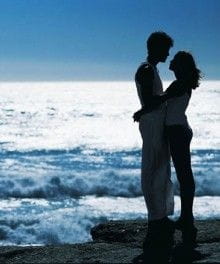 If you ask someone how they're doing, chances are they'll say, "Oh, I'm so busy!" Our lives are hectic, and we spend our time trying to organize better and feel rejuvenated.
But today I want to let you know the ONE thing you can do to avoid hassles, give yourself energy, avoid heartbreak, and revitalize your life. And it's really very simple. Invest in your marriage.
Your marriage is the best weapon you have in your arsenal to get through life. It is marriage that makes us feel like we can take on the world. It is our spouse that gives us a partner in life so we're not trying to handle all this alone. It is marriage that helps your children's behavior and makes them more likely to make good decisions, thus saving you a ton of heartache, worry, and time, too.
Perhaps some of you have marriages that you don't think contribute very much to your happiness. I know so many women who think that life would be easier and less of a hassle if they were to divorce. That may be true, but it is true for a only a tiny minority of people, and this is why:
When you split up, you magnify all your problems, you don't necessarily solve them.
It is not like you can actually "get rid" of your spouse, anyway. You have to share custody. And if you already don't get along, imagine trying to negotiate who gets Christmas, who gets this weekend, whether we can switch weekends because Katie has a soccer practice and you want to be there.
If people put as much work into their marriages as they will have to into a divorce, we'd have a lot more happy families.
Of course, most of you aren't about to split up, but let's look at the worse case scenario first:
Children do not fare well in a divorce, even if that divorce is justified.
They grow up too fast. They're more likely to get involved in risky behaviors. They often shut themselves off from you, even if your children are your whole life. In the couples that I have seen split, even if they had the best of intentions of building new lives with the kids, the kids don't share those intentions. They pull away. And with shared custody, as horrible as it sounds, parents get used to having a life without the kids. Suddenly your life doesn't revolve around the kids anymore, and they don't want their lives to revolve around yours, because their whole life has been turned upside down. So they look outside of the family for support, and few parents, even if they were the wronged party, enjoy a closer relationship with the kids after the divorce. Usually, after a split, you fall further away from the kids. It's not true in every instance, but it's true in a lot. And even if you're closer to one child, chances are you won't be to all of them.
Money becomes a worry in a whole new way, because now you have to support this family.
Child support isn't going to be enough, and courts demand that you work, too. It will be tough. Before your family income supported one household; now it has to support two.
So my best advice to simplify your life:
Don't ever let your marriage get to that point.
What about those of you who certainly aren't ready to split up, but you don't feel that your marriage is a source of energy and strength for you? Then invest in it. Find a way to love your husband like crazy.
I've spent the last two days in Toronto, at speaker training for World Vision's Girls Night Out shows. I've been speaking for them for years, but they're expanding into the United States, and I'll likely be doing some shows down there this spring. But while I was at that training, I was away from my family. And I was driving home last night, I heard the country song "Love Like Crazy". And I thought: that's what I want to do to my husband. I want to love him like crazy. I want to invest so much in him that he has no doubt that he is the only man in my life because I want him to be the only man in life. I still would choose him. I enjoy being with him. I'm proud of him.
Recently on Engagement & Newlyweds
Have something to say about this article? Leave your comment via Facebook below!
advertise with us
Example: "Gen 1:1" "John 3" "Moses" "trust"
Advanced Search
Listen to Your Favorite Pastors