Reach Out to Your Prodigal Child
Whitney Hopler, Live It Editor
Friday, December 15, 2006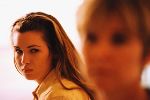 Editor's Note: The following is a report on the practical applications of Brendan O'Rourke, Ph.D. and DeEtte Sauer's book, The Hope of a Homecoming: Entrusting Your Prodigal to a Sovereign God, (NavPress, 2003).

Has your child walked away from God, and you, in rebellion? No matter what destructive experiences your prodigal son or daughter is involved in – drug or alcohol addiction, crime, dangerous romantic liaisons, occult involvement, or anything else that breaks your heart – there's still hope. As long as your child is alive, you can reach out to him or her.
Here's how you can reach out to your prodigal child:
Surrender your heart and mind to God. Honestly express your thoughts and feelings about your estranged child as you pray. Give your pain to God and ask Him to work in your life to accomplish something good out of a bad situation. Trust that God is in ultimate control of both your life and your child's life, and that He cares deeply about both of you. Decide that you want a relationship with God even more than you want your child to come home. Make growing closer to God your top priority, and remember that He will guide you with wisdom if you do.
Ask for more faith. Don't be afraid to admit to God that you need more faith; He knows anyway, and is glad to answer when you ask for more. Tell God that you want to sense His presence in your life, and you need reassurance that He's at work in your child's life, as well. Humbly ask for the courage you need for this journey.
Be persistent. Keep praying for your prodigal child, even when you don't see any progress in his or her life. Remember that God is constantly at work behind the scenes.
Keep a prayer journal. As often as you can, write down your prayers and how God has responded to them. Read your journal entries regularly to remind yourself of how God is working in your life.
Build a prayer team. Seek out a few people you can trust who don't condemn or shun you because you have a prodigal child, and genuinely want to support you. Ask these people to pray for you and your family regularly. Give them specific requests, share answers to prayer, and thank them.
Identify your emotions. Understand that you can find relief and direction more easily if you can put what you're experiencing into words. Whenever something bothers you, think and pray about it to discern what emotion it triggers in you (guilt, shame, fear, anger, sadness, etc.). Ask God to help you recognize your emotions and learn how to respond to them in healthy ways.
Develop coping strategies. Calm down when dealing with a stressful situation. Don't sin just because you're upset; make time to think about how to respond wisely to your prodigal child's behavior instead of simply reacting to it. Consider what can do if the worst happens to your child, so you'll be equipped to handle that scenario if it ever should occur. Surround yourself with people who encourage you, and remind yourself of God's reassuring promises from the Bible.
Release guilt and shame. Avoid people who make you feel shameful for having a prodigal child. Let go of the desire to blame yourself, another person, or God for what has happened to your child. Realize that worrying won't do anything to help either you or your child. Whenever you catch yourself worrying, turn your worry into a prayer that can actually do some good. Let your guilt point you to issues you need to address (such as confessing sin and learning from mistakes). But once you've dealt with those issues, don't let guilt control your life.
Have something to say about this article? Leave your comment via Facebook below!
advertise with us
Example: "Gen 1:1" "John 3" "Moses" "trust"
Advanced Search
Listen to Your Favorite Pastors