Words of Comfort for Bereaved Parents
David Murray, Professor, Pastor, Author
Tuesday, October 23, 2012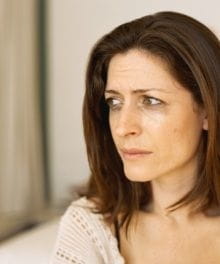 Upon the sudden death of his little five-year-old girl, Sophia, William Logan received numerous letters of sympathy from friends that he had met as a Town and Country Missionary in the UK in the 1800′s.
After carefully reading each one and enjoying the soothing words, he carefully set them aside. As the pile grew, however, he realized that there were many similarly bereaved parents that could benefit from such letters but were not likely to receive anything like the quantity or quality.
He extracted a few passages and had them published anonymously in a public journal and then in a four-page tract. When these extracts had such a beneficial effect, Logan began to collect similar literature and eventually published a 400-page book entitled Words of Comfort for Parents Bereaved of Little Children, including extracts from Hugh Miller, Ebenezer Erskine, Thomas Guthrie, etc. Many pastors welcomed the brief letters and extracts as much better suited to mourners than a long and continuous treatment.
As John Ker's Introduction explains, "The origin of the book is noteworthy as an instance of the manner in which God often makes a personal sorrow the means of benefit, not merely to the sufferer but to others. It came from the heart of one who had found consolation for his heart in sympathy, and who thought of guiding fellow mourners to the same comforts with which he himself had been comforted of God."
You can access the full text of Words of Comfort on Google books, but here are some noteworthy extracts.
Sustaining then delivering
[His manner is to] show His power in sustaining before He shows it in delivering. This is the order of the old promise, "I will be with thee, in trouble I will deliver thee." It is the rule of the furnace to walk with His friends in it before He brings them forth; and it is His course with His disciples in the storm: He did not calm the tempest when He was outside the ship, but came into it to tranquillize their hearts, and then He rebuked the waves and brought them to their desired haven (John Ker, xxiv)
Two ways of relieving pain
1. The one is to send our thoughts within the veil to dwell upon the exceeding joy of that world into which our Christian friends have entered; its freedom from care and sorrow and sin, its nearness to the open face of Christ, and its fellowship with the blessed God. As our souls are elevated by this companionship, we become more unselfish, and are glad for our friends' sakes that they are there.
2. The other is to be striving for ourselves to live closer to Christ, as the Lord both of the living and the dead. Every step nearer Him, every new attainment in His knowledge and grace, is a step nearer to our departed friends – a feather in the wing that bears us to them.
We can go to the other world and find our Christian friends with Him, and we can bring Him to this world and surround ourselves with the thoughts and hopes of them in our daily walk (John Ker, xxvi).
Have something to say about this article? Leave your comment via Facebook below!
advertise with us
Example: "Gen 1:1" "John 3" "Moses" "trust"
Advanced Search
Listen to Your Favorite Pastors