Words of Comfort for Bereaved Parents
David Murray, Professor, Pastor, Author
Tuesday, October 23, 2012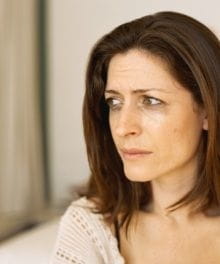 Less merciful? Never!
We shall never believe that heaven has made him less merciful than when he took the children in his arms and blessed them (xxix).
A safely folded lamb
It is well with Sophia! She has gone to glory; and is now a safely folded lamb. The good Shepherd has taken her to Himself. You will greatly miss her, but your treasure is in heaven; and God has counted you worthy to have treasure there. You will find not the lost, but the living and redeemed one again: she is in good keeping.
Yes, your dear child is better occupied now than ever she could have been here. You closed her eyes upon all this world's miseries and deep heart-sorrows; and she has already acquired more knowledge than she could have done in this world, though she had lived to close your eyes in death. She is crowned – she is folded – safely gathered and housed; and could you hear her speak, she would say to mother and yourself, "Weep not!" and that voice would have all the sweetness of an angel's, and all the tenderness of your own Sophia, now glorified, redeemed, happy – infinitely happy. In taking your dear child, God has honoured you – blessed her beyond what we can express – glorified Himself – and added another gem to the Saviour's crown, another lamb to His flock in glory, another lily to His paradise above, another happy spirit to the redeemed throng – and in doing so He has been but fulfilling His own promise: "With gladness and rejoicing shall they be brought: they shall enter into the King's palace" (A. W., Glasgow, 47-48).
Wide awake
She is not lost, but gone before. The child is not dead, but sleepeth: or, rather, is wide awake to the blessed reality of glory, honour, and immortality. She is now rejoicing in the smile of Him who said to you, as you clung to the departing object of your affections, as truly as He said to the disciples of old: "Suffer the little one to come unto me." It is His prerogative – and oh, what a comfort to the Christian parent to realize this clearly! – to "gather the lambs with His arm, and carry them in His bosom." He has use for them in heaven. If aged saints there are stars in His diadem, young spirits, gathered thither in the bud, by virtue of His atoning merits, cluster like a garland of beauty around Him. We speak of getting our children settled in life; but how poor at the best is the meaning of this phrase compared with the plenitude of glorious significance it has in reference to the present circumstances of our beloved children, now settled in life in the loftiest sense – exempted henceforth from all evil of every kind, and of all liability thereto, and confirmed in holiness and in happiness throughout eternal ages! It only remains for you to say with David, "We shall go to her, but she shall not return to us" and by faith, patience, resignation, and prayer for fresh supplies of that Spirit whose name is "the Comforter" to bow to "the mighty hand of God, and He will exalt you in due time" (J. G., Glasgow, 48).
Meeting on the golden streets
I also have two daughters in heaven. Both died only four months old! They are now pure and perfect – and blessed spirits before the throne. It is very likely they have met your child upon the golden streets of the celestial city (A.F., Finsbury Chapel, London, 52).
Have something to say about this article? Leave your comment via Facebook below!
advertise with us
Example: "Gen 1:1" "John 3" "Moses" "trust"
Advanced Search
Listen to Your Favorite Pastors