Words of Comfort for Bereaved Parents
David Murray, Professor, Pastor, Author
Tuesday, October 23, 2012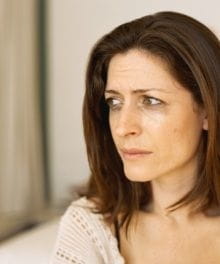 Nor will it be with little excitement that they hasten to meet you, their brothers and sisters, with whom they may associate and worship, as being more of their own nature than any others to be found in all the kingdom (Wm. Anderson, Glasgow, 100).
Flower-planting gravedigger (with some translation)
Mr Gray the Parish minister came across the gravedigger, John Brown, smoothing and trimming the lowly bed of a child which had been buried a few days before, he asked him why he was so particular in dressing and keeping the graves of the children. John paused for a moment at his work, and looking up, not at the minister, but at the sky, said, "Of such is the kingdom of heaven."
"And on this account you tend and adorn them with so much care," remarked the minister, who was greatly struck with the reply.
"Surely, sir," answered John, "I canna make ower braw and fine [I can't make too beautiful] the bed-coverin' o' a little innocent sleeper that is waitin' there till it is God's time to wauken it [waken it] and cover it with the white robe, and waft it away to glory. When sic [such] grandeur is awaitin' it yonder, it's fit it should be decked oot [out] here. I think the Saviour that counts its dust sae precious will like to see the white clover sheet spread abunde't [about it]; dae ye no think sae, sir?"
But why not thus cover larger graves?" asked the minister, hardly able to suppress his emotion. "The 'dust of all His saints is precious in the Saviour's sight."
"Very true, sir," responded John, with great solemnity "but I canna be sure wha are his saints wha are noo [who are his saints and who are not]. I hope there are mony [many] o' them lyin' in this kirkyard; but it wad be great presumption in me to mark them oot [out]. There are some that I'm gey sure aboot [very sure about], and I keep their graves as nate and snod [neat and tidy] as I can, and plant a bit floure [flower] here and there as a sign o' my hope; but I daurna gie [dare not give] them the white sheet. It's clean different, tho', wi' the bairns [infants]. We hae His ain [have his own] word for their up-going, and sae I canna mak' an error there" (108-109).
Have something to say about this article? Leave your comment via Facebook below!
advertise with us
Example: "Gen 1:1" "John 3" "Moses" "trust"
Advanced Search
Listen to Your Favorite Pastors