Don't Forget the Resurrection!
John MacArthur
Friday, March 26, 2004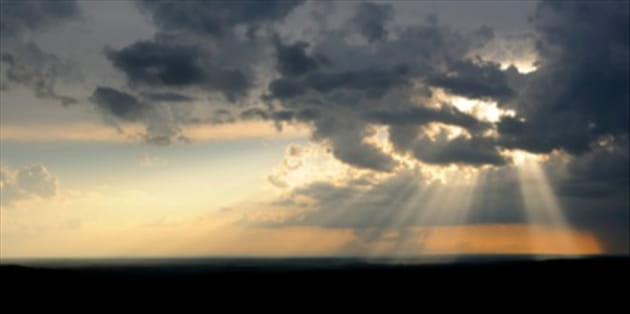 In light of the other consequences, the last is rather obvious. "If we have hoped in Christ in this life only, we are of all men most to be pitied." Without Christ's resurrection, and the salvation and blessings it brings, Christianity would be pointless and pitiable. Without the resurrection we would have no Savior, no forgiveness, no gospel, no meaningful faith, no life, and we could never have hope for any of those things.
To have hoped in Christ alone in this life would be to teach, preach, suffer, sacrifice, and work entirely for nothing. If Christ is still dead, then He not only has no ability to save you in the future, but He can't help you now either. If He were not alive, where would be your source of peace, joy, or satisfaction now? The Christian life would be a mockery, a charade, a tragic and cruel joke. Christians who suffer and even die for the faith would be just as blind and pathetic as those "believers" who followed Jim Jones and the People's Temple, David Koresh and the Branch Davidians, and Marshall Applewhite and the Heaven's Gate cult.
Since a Christian has no Savior but Christ, no Redeemer but Christ, and no Lord but Christ, if Christ is not raised, He is not alive, and our Christian life is lifeless. We would have nothing to justify our faith, our Bible study, our preaching or witnessing, our service for Him or our worship of Him, and nothing to justify our hope in this life or the next. We would deserve nothing but the compassion reserved for fools.
BUT, God did raise "Jesus our Lord from the dead, He who was delivered up because of our transgressions, and was raised because of our justification" (Romans 4:24-25). Because Christ lives, we too shall live (John 14:19). "The God of our fathers raised up Jesus, whom you had put to death by hanging Him on a cross. He is the one whom God exalted to His right hand as a Prince and a Savior, to grant repentance to Israel, and forgiveness of sins" (Acts 5:30-31).
We are NOT to be pitied, for Paul immediately ends the dreadful "what if" section by saying, "But now Christ has been raised from the dead, the first fruits of those who are asleep" (1 Corinthians 15:20). As Paul said at the end of his life, "I know whom I have believed and I am convinced that He is able to guard what I have entrusted to Him [i.e. his life] until that day" (2 Timothy 1:12).
Those who do not hope in Christ alone for salvation are the real fools; they are the ones who need to hear your compassionate testimony about the triumph of Christ's resurrection. So don't forget the resurrection; rejoice in it and glory in it, for He is risen indeed.
© Copyright 2004 by Grace to You. All rights reserved.
Have something to say about this article? Leave your comment via Facebook below!
advertise with us
Example: "Gen 1:1" "John 3" "Moses" "trust"
Advanced Search
Listen to Your Favorite Pastors