Don't Just Wish Upon a Star – Go After It
Cliff Young, Crosswalk.com Contributing Writer
Thursday, June 16, 2011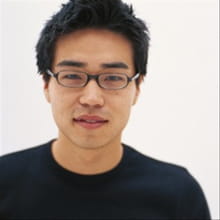 If you can dream it, you can do it
—Walt Disney
No one probably knows this any better than Walt Disney, who had a lifetime of dreams for himself and created many others for us.
He dreamed of producing animated films, and we have been entertained by the revolutionary advancements he made. He dreamed of building "a family park where parents and children could have fun—together," and many of us have enjoyed them with our families. He dreamed of bringing full-color programming to television and we have spent thousands of hours mesmerized by its images.
Even though Walt never got to see and experience many of the fruits of his dreams or labor (similar to Moses and the Promised Land), he has impacted the lives of millions of people around the world and for generations to come.
All our dreams can come true, if we have the courage to pursue them.
—Walt Disney
Is there something God placed in your heart long ago (or even recently) to accomplish which you haven't pursued because you were afraid, you didn't think was possible, someone told you "you couldn't do" or you thought was too late? Where is that dream today? Is it sitting somewhere deep within your heart only coming to mind in those certain moments or when you read an article imploring you to follow your dream?
We all have (or had) them, many of which we have discounted or pushed into "Fantasyland" or "Tomorrowland" rather than the top of our "pursue" (to do) list. God made each of us uniquely for a purpose, his purpose. However, many of us never realize that goal because we don't have the confidence or put the time in to focus on it.
How disappointing it must be for the One who gave us those dreams, with the abilities to match.
In January 2010, CNNMoney.com reported, "fewer than half of U.S. workers are satisfied with their jobs, the lowest since record-keeping began 22 years ago."
I wonder why this is. Are we pursuing the wrong objective (money, fame, popularity, status), trying to go after what others are doing (or telling us to do), or just accepting second best rather than following what our heart tells us?
We know that in all things God works for the good of those who love him, who have been called according to his purpose (Romans 8:28).
Understandably, many are blessed to even have a job nowadays (and pay the bills), however, beyond that, what are we doing to further our greater purpose?
Before I formed you in the womb I knew you, before you were born I set you apart (Jeremiah 1:5).
How can we expect satisfaction with ourselves, our jobs and our lives if we aren't willing to do what we were intended to? We are set apart because God made us that way, so why do we have the propensity to follow the "norm" and live unsatisfied lives?
The more you like yourself, the less you are like anyone else, which makes you unique.
—Walt Disney
This uniqueness is found by doing what we were called to do (not following others) for the purpose God specifically gave through a vision he placed in us, often through our dreams, be it a revelation or in our heart.
Gideon received encouragement and guidance through a dream of his enemy (Judges 7:9-13).
In the course of a couple of dreams, Joseph was told he was going to rise up and reign over his family (Genesis 37:7-10).
An angel reassured Joseph (Jesus' father) in a dream to take Mary as his wife who was with child conceived by the Holy Spirit (Matthew 1:20).
Have something to say about this article? Leave your comment via Facebook below!
advertise with us
Example: "Gen 1:1" "John 3" "Moses" "trust"
Advanced Search
Listen to Your Favorite Pastors