Kingdom Singleness
Renea McKenzie, Probe Ministries
Thursday, December 10, 2009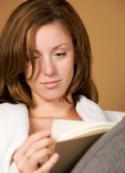 While studying at L'Abri Fellowship, I encountered two books that really made an impression upon me for the simple reason that, of all the many books I come across in my years of work with students, my studies, and my personal reading, I had never seen even the likes of anything like them. I'm speaking of Laura Smit's loves me, loves me not and Lauren Winner's real sex. These two books contain what's desperately missing in the "Christian living" section of our bookstores, particularly for singles.
A Theology of Romance
I really appreciate and highly recommend Laura Smit's book, Loves Me, Loves Me Not: The Ethics of Unrequited Love.1 It isn't your typical book on singles and romance. Right away, the subtitle lets you know this book is special because while there are countless books on mutual love and our moral responsibilities as Christian lovers, hardly anyone writes about our responsibility toward virtue when feelings are not mutual. Smit begins with a "theology of romance" in which she details God's nature as love, God's creational plans both in Eden and in the New Heaven and the New Earth, sin's effect on those plans, and finally, virtuous and vicious romance, how sin twists God's intentions for love and how we can be virtuous by shaping our romantic lives to God's plans. This framework is centered on New Testament teachings on marriage and family and singleness, teachings many Christians, myself included up to now, have been successfully avoiding.
Smit notes the importance of pouring a new understanding of marriage and family into new wineskins. In Matthew 19:1, Jesus makes this astonishing statement: "For some are eunuchs because they were born that way; others were made that way by men; and others have renounced marriage because of the kingdom of heaven. The one who can accept this should accept it" (v. 12). And shortly after that, in response to the Sadducees, Jesus declares, "At the resurrection people will neither marry nor be given in marriage; they will be like the angels in heaven" (Matthew 22:30).

Jesus also asserts that the way we think about family changes when he enters the scene. Jesus is teaching and his biological family interrupts him, expecting that they deserve more of Jesus' attention than the crowd. And it was natural for them to expect this. But again, Jesus turns social expectation on its head, responding, "'Who is my mother, and who are my brothers?' Pointing to his disciples, he said, 'Here are my mother and my brothers. Whoever does the will of my Father in heaven is my brother and sister and mother'" (Matthew 12:48).
Jesus seems to be saying marriage is not ultimate; only the union between Christ and his Church is ultimate. He is also saying our biological families are not ultimate; only the family of faith is ultimate. Saying all this about marriage and family was a big deal. In Jesus' day, everyone's number one loyalty was to his or her biological family, people who were married were higher on the social ladder than those who were not, and couples who had children (well, sons) were even higher. Jesus came and changed our primary loyalties, and he declared that the only members of society who are valuable to God's Kingdom are those who do God's will, regardless of their social status.
Have something to say about this article? Leave your comment via Facebook below!
advertise with us
Example: "Gen 1:1" "John 3" "Moses" "trust"
Advanced Search
Listen to Your Favorite Pastors