Why the Arguments for Gay Marriage Are Persuasive
Kevin DeYoung, Pastor, Author
Wednesday, March 27, 2013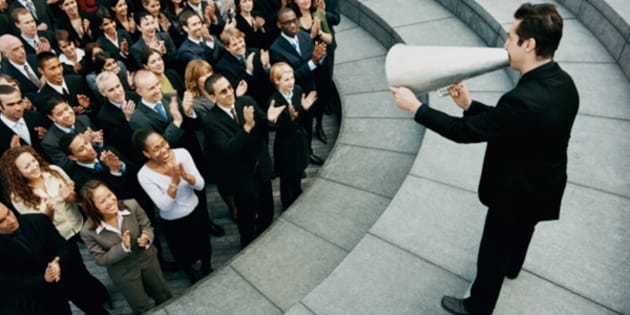 4. It's about equality. Recently, I saw a prominent Christian blogger tweet that she was for gay marriage because part of loving our neighbor is desiring they get equal justice under the law. Few words in the American lexicon elicit such broad support as "equality." No one wants to be for unequal treatment under the law. But the issue before the Supreme Court is not equality, but whether two laws–one voted in by the people of California and the other approved by our democratically elected officials–should be struck down. Equal treatment under the law means the law is applied the same to everyone. Gay marriage proponents desire to change the law so that marriage becomes something entirely different. Surveys often pose the question "Should it be legal or illegal for gay and lesbian couples to marry?" That makes it sound like we are criminalizing people for commitments they make. The real issue, however, is whether the state has a vested interest in sanctioning, promoting, and privileging certain relational arrangements. Is it unjust for the state not to recognize as marriage your group of four friends, close cousins, or an office suite just because they want their commitments to be called marriage?
5. It's about tolerance. Increasingly, those who oppose gay marriage are not just considered wrong or mistaken or even benighted. They are anti-gay haters. As one minister put it, gay marriage will eventually triumph because love is stronger than hate. Another headline rang out that "discrimination is on trial" as the Supreme Court hears arguments on Proposition 8 and DOMA. The stark contrast is clear: either you support gay marriage or you are a bigot and a hater. It's not wonder young people are tacking hard to left on this issue. They don't want to be insensitive, close-minded, or intolerant. The notion that thoughtful, sincere, well-meaning, compassionate people might oppose gay marriage is a fleeting thought.
So what can be done? The momentum, the media, the slogans, the meta-stories all seem to be on the other side. Now what?
For starters, churches and pastors and Christian parents can prepare their families both intellectually and psychologically for the opposition that is sure to come. Conservative Christians have more kids; make sure they know what the Bible says and know how to think.
We should also remember that the church's mission in life is not to defeat gay marriage. While too many Christians have already retreated, there may be others who reckon that everything hangs in the balance on this one issue. Let's keep preaching, persevering, pursuing joy, and praying for conversions. Christians should care about the issue, and then carry on.
And if we are interested in being persuasive outside of our own churches, we'll have to do several things better.
1) We need to go back several steps in each argument. We'll never get a hearing on this issue, or a dozen others issues, unless we trace out the assumptions behind the assumptions behind the arguments behind the conclusions.
2) We need more courage. The days of social acceptability for evangelicals, let alone privilege, are fading fast in many parts of the country. If we aren't prepared to be counter-cultural we aren't ready to be Christians. And we need courage not to just say what the Bible says, but to dare say what almost no one will say–that gay sex is unnatural and harmful to the body, that abandoning gender distinctions will be catastrophic for our society and for children, and that monogamy and exclusivity is often understood differently in the gay community.
Recently on Today's Features
Have something to say about this article? Leave your comment via Facebook below!
advertise with us
Example: "Gen 1:1" "John 3" "Moses" "trust"
Advanced Search
Listen to Your Favorite Pastors