How Do I Find a Good Church?
Hank Hanegraaff, Author and Christian Apologist
Tuesday, December 31, 2013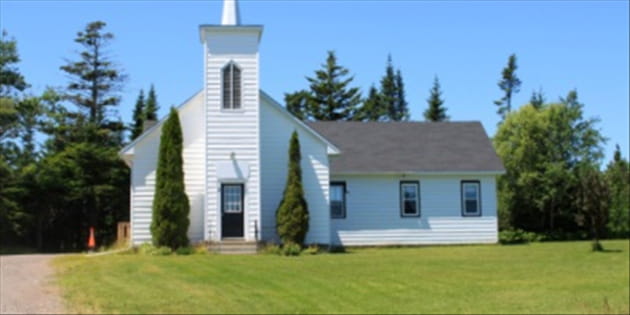 "They [followers of Christ] devoted themselves to the apostles' teaching
and to the fellowship, to the breaking of bread and to prayer"
Acts 2:42
One of the questions I am most frequently asked is, "How do I find a good church?" This question has taken on added significance in recent years because of the massive impact televangelism has had on our culture. In all too many cases, worship has been replaced with entertainment, and fellowship has been transformed into individualism. In view of these cultural developments, it is critical that Christians have a handle on the ingredients of a healthy well-balanced church.
The first sign of a healthy, well-balanced church is a pastor who is committed to leading the community of faith in the worship of God through prayer, praise, and proclamation. Prayer is so inextricably woven into the fabric of worship that it would be unthinkable to have a church service without it. From the very inception of the early Christian church, prayer has been a primary means of worshiping God. Through prayer, we have the privilege of expressing adoration and thanksgiving to the One who saved us, sanctifies us, and one day will glorify us. In fact, our Lord Himself set the pattern by teaching His disciples the Prayer of Jesus (Matt. 6:9–13).
Praise is another key ingredient of worship. Scripture urges us to "speak to one another with psalms, hymns and spiritual songs" (Eph. 5:19). Singing psalms is a magnificent means for intercession, instruction, and the internalization of Scripture. In addition, the great hymns of the faith have stood the test of time and are rich in theological tradition and truth. Spiritual songs, in turn, communicate the freshness of our faith. Thus, it is crucial that we preserve both a respect for our spiritual heritage and a regard for contemporary compositions.
Along with prayer and praise, proclamation is axiomatic to experiencing vibrant worship. Paul urged his protégé Timothy to "preach the Word; be prepared in season and out of season; correct, rebuke and encourage—with great patience and careful instruction. For the time will come when men will not put up with sound doctrine. Instead, to suit their own desires, they will gather around them a great number of teachers to say what their itching ears want to hear" (2 Tim. 4:2–3). Church leaders must once again produce in their people a holy hunger for the Word of God; for it is through the proclamation of God's Word that believers are edified, exhorted, encouraged, and equipped.
Furthermore, a healthy, well-balanced church is evidenced through its oneness. Christ breaks the barriers of gender, race, and background and unites us as one under the banner of His love. Such oneness is tangibly manifested through community, confession, and contribution.
Community is visible in baptism, which symbolizes our entrance into a body of believers who are one in Christ. It is a sign and a seal that we have been buried to our old life and raised to newness of life through His resurrection power. In like fashion, Holy Communion is an expression of oneness. As we all partake of the same elements, we partake of that which the elements symbolize—Christ, through whom we are one. Our fellowship on earth, celebrated through communion, is a foretaste of the heavenly fellowship we will share when symbol gives way to substance.
A further expression of our oneness in Christ is our common confession of faith—a core set of beliefs, which have been rightly referred to as "essential Christianity." These beliefs, which have been codified in the creeds of the Christian church, form the basis of our unity as the body of Christ. The well-known maxim bears repeating: "In essentials, unity; in nonessentials, liberty; and in all things, charity."
Recently on Church Leaders Update
Have something to say about this article? Leave your comment via Facebook below!
advertise with us
Example: "Gen 1:1" "John 3" "Moses" "trust"
Advanced Search
Listen to Your Favorite Pastors