7 Tips to Not Waste Your Witness on Vacation
Joey Cochran, Pastor
Wednesday, June 11, 2014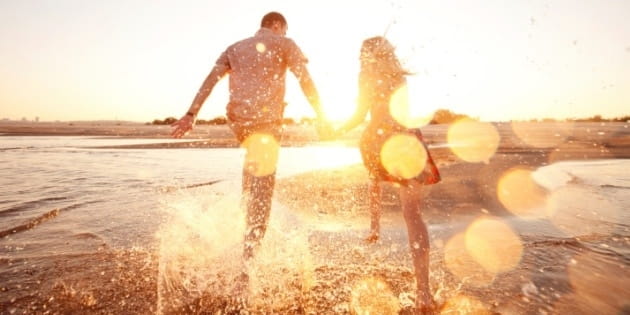 We recently returned from a sweet time of vacation. We live in Chicago, and most of our family lives in Dallas. So my wife, three small kiddos, and I took a two-day road travel, staying overnight in St. Louis both ways. Our kids spent a whole week with grandparents. We went to the Ft. Worth Zoo, Lambert's Café (home of the throwed rolls) near Springfield Missouri, St. Louis's City Museum and the Arch.
We had plentiful witnessing opportunities during this vacation, which was wonderful. Yet, on this trip, I was reminded of how easy it is to waste that witness. Many of us, me included, have vacationed not just from work but also from our witness. Admittedly, two years ago, our little troop felt convicted of this sentiment mid-week through a very magical vacation in Disney World. We realized that we had drifted into worldly hedonism – so easy to do in Disney World – and wasted many witnessing opportunities.
We all justify wasting our vacation witness for many reasons: exhaustion, desire to retreat, joy of pleasure, family-centeredness. Some of these are good reasons, while some are not so good. But none of them are sufficient to forsake our witness. We only have so many days to share Christ on earth and testify to his goodness. Why waste any of them selfishly? So, here are 7 tips to not waste your witness while on vacation.
1. Pray together at restaurants.
This is a simple way to witness to Christ before others. And it is the best first step to keep Christ at the center of your vacation. I suggest using this time of thankfulness to seek out the prayer needs of others around you. This is an effective way to seek the good of others and let them know that the God who cares for them sends his people to care too. Psalm 6:9: "The Lord has heard my plea; the Lord accepts my prayer."
2. Tip Well.
Most in the hospitality industry earn the bulk of their wage from others generosity. Budget to tip generously to your restaurant server, hotel valet, maid, and bellhop. Your generosity might lead to an eternal conversation. 1 Timothy 6:17-18: "As for the rich…they are to do good, to be rich in good works, to be generous and ready to share."
3. Be kind, polite, patient, and conversant with everyone.
Whether flying, driving, going to a resort, amusement park, or to visit family, be a witness to everyone in every interaction. It's easy to slip into your private world by plugging in ear buds or staring into a screen. Choose to be interactive.
At some point you'll be held captive along with others. It could be in a line, in a crowded room, or on a crowded plane. You'll get jostled; personal space will be invaded; and others might not be quite so nice as you'd like. Not only that, but you'll encounter that messy and noisy young family brood. People like my family. These will not just be times where sanctification is tested, but they will be opportunities for your witness to shine. Colossians 3:12: "Put on then, as God's chosen ones, holy and beloved, compassionate hearts, kindness, humility, meekness, and patience."
4. Go out of the way to be selfless, courteous, and to share.
This could mean opening doors for others, especially those who have a stroller, allowing others to move ahead of you in line, giving up your seat for a pregnant mother or little kids, picking up your tray of discarded fast-food rubbish, or sharing your gum, hand sanitizer, or anything else sacrificially. And for heaven's sake and for the good of skin protection, share that sunblock. Philippians 2:4: "Let each of you look not only to his own interests, but also to the interests of others."
Recently on Evangelism Weekly
Have something to say about this article? Leave your comment via Facebook below!
advertise with us
Example: "Gen 1:1" "John 3" "Moses" "trust"
Advanced Search
Listen to Your Favorite Pastors