How Should Christians Respond to Other Religions?
Theologically Driven, Detroit Baptist Theological Seminary
Wednesday, August 27, 2014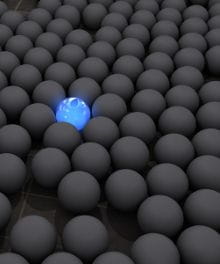 The relativist approach runs into the same biblical problem as the universalist approach. Christ not only claimed to be "the way" but also "the truth." He called his followers to go throughout the world making disciples, which entails conversion to the truth. God is never portrayed as one choice among many but as the only God.
Ultimately, a relativistic approach to religions crumbles under the same difficulty as relativism in general—it is a self-defeating philosophy. Relativism proceeds on the idea that ultimate or universal truth is non-existent, but the claim that there is no universal truth is itself a universal truth. Further, relativism is incapable of condemning any action or attitude, since there is no standard by which to judge. In relativism, acts of terrorism and acts of charity are equally valid ways to demonstrate one's commitment to religion. However, most people easily recognize these acts are not equally valid because of their universal sense of right and wrong. Though some may argue for a relativistic approach to religion, they never fully embrace it because of these difficulties.
Inclusivism
A third approach to religion is inclusivism. In inclusivism, one's own religion is the supreme religion, but other religions have truths that will ultimately lead to the truth found in the supreme religion. From a Christian perspective, that means that one can only be saved in Christ, but the Bible is not the only revelation of Christ. On the more liberal end of this perspective, proponents argue that sincere worshippers in other religions may be saved if they follow their religion and never have a chance to hear of Christ and Christianity. They believe the Quran has truths in it inspired by the Holy Spirit, so a devout Muslim who never hears of Christ may be saved by following these inspired truths in the Quran. On the more conservative end of this approach, proponents believe that someone may become a Christian by believing the gospel of Christ but continue to worship in their original religion. Thus, a Muslim may put faith in Christ but continue to practice as a Muslim because of the inspired truths in the Quran. An inclusivist would practice proselytizing but may not consider it an urgent matter.
Inclusivism does take seriously the biblical teaching that salvation is in Christ alone. It also recognizes the biblical teaching that some revelation of God has gone out to all people, i.e., general revelation. However, it fails to incorporate the Bible's teaching on how an individual is saved through Christ. There are no biblical examples of a person being saved without knowledge of Christ. Rather, Paul states that people cannot believe in someone of whom they have never heard. Jesus' command to go and make disciples would be less significant if salvation were possible apart from the proclamation of the Gospel. Inclusivism actually makes general revelation salvific in nature when the Bible never indicates that general revelation is able to lead to salvation. Romans 1 and Romans 2 both point to general revelation as important for the condemnation of all people, since people universally suppress the truth God has revealed about himself and his moral law, leaving unbelievers with no excuse.
On the more conservative end, proponents fail to incorporate the biblical teaching of conversion. Though they rightly recognize that salvation comes through faith in Christ, they minimize the transformative effects of that salvation. Salvation includes regeneration, which enables believers to turn from their sinful ways and turn to serve Christ alone. One of the evidences of regeneration is a rejection of false religion to embrace biblical Christianity. The proponents also distort the teaching of inspiration. The Bible claims inspiration for itself but does not extend that inspiration outside of itself. Any truth in other religions can be traced to general revelation and common grace rather than inspiration.
Recently on Evangelism Weekly
Have something to say about this article? Leave your comment via Facebook below!
advertise with us
Example: "Gen 1:1" "John 3" "Moses" "trust"
Advanced Search
Listen to Your Favorite Pastors