Bible Belt Activates for Joplin Victims
Russ Jones, Christian Press
Thursday, May 26, 2011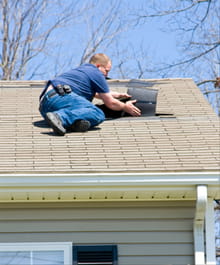 Public schools have also stepped up in a big way. One school just to the north of Joplin is forgoing its graduation celebration to support relief efforts. The Carthage High School class of 2011 is donating its entire Project Graduation fund to victims whose lives are now in shambles.
Shelly Wilson, a counselor at the school, says seniors were practicing for graduation when they were informed the location of their party in Joplin was being used as a shelter.
During a meeting the seniors concluded they couldn't have an elaborate party while others were suffering.
"When the students were asked to vote on what to do they started yelling, 'Donate it, donate it,'" said Wilson. "The vote was unanimous to give the funds to tornado victims. I don't even think there was a moment's hesitation to make the decision."
It hasn't been decided where exactly the funds will be sent, but the senior class will donate between $12,000 and $14,000. Instead of a big bash, the graduates will have a pizza party after graduation ceremonies paid for by parents and area businesses.
Wilson says the students also made 500 peanut butter and jelly sandwiches that were served in the disaster areas. "The students have been begging to do things to help," said Wilson.
International Teams on the Ground
Even with the strong representation of smaller Christian ministries in the region, local leaders have welcomed the assistance from larger humanitarian aid organizations.
Convoy of Hopeopened its third point of distribution in Joplin in as many days. The organization has already distributed tens of thousands of pounds of food, water and supplies to victims in the community.
"The outpouring of support has been phenomenal," says Hal Donaldson, president of Convoy of Hope, in a press release. "Corporations, individuals, churches and civic organizations have joined the effort to help victims of this disaster."
Samaritan's Pursealso has disaster relief experts and volunteer teams on the ground, to provide emergency assistance to survivors. Staff from the international Christian relief organization arrived on Monday and immediately began assessing the damage, visiting tornado victims and taking requests for help with home repairs and debris removal.
"This is the worst storm season I have seen in my lifetime," said Franklin Graham, President of Samaritan's Purse. "These survivors need to know that God loves them, and we're grateful that He has given us what we need to respond to these disasters within hours."
Protests Amid Tragedy
President Obama is scheduled to visit the devastated town Sunday. He has already promised to help the city recover.
Meanwhile, the controversial Westboro Baptist Church plans to protest Obama's visit Sunday. On its website, the church writes, "Thank God for 125 dead in Joplin." The Topeka, Kansas-based church believes tragedies like the tornado are God's punishment on Americans for accepting homosexuality.
Church members claim Missouri Gov. Jay Nixon has attacked them by promoting laws banning them from protesting at soldiers' funerals.
In a press conference Thursday at Missouri Southern State University, Nixon said, "The people of Joplin will need to turn to a higher power to help them overcome the disaster that has struck their community."
Nixon said a memorial service is planned for 1 p.m. Sunday. The location has not been determined.
Resources and Links
For real time activity on Facebook go to Joplin, Mo., Tornado Recovery. For a comprehensive list or relief related resources go to www.PrayforJoplin.com.
Russ Jones is a twenty-year award winning journalist and correspondent. He is co-publisher of ChristianPress.com and media consultant. Jones holds degrees from the University of Missouri-Columbia and St. Paul School of Theology. As a former NBC TV reporter he enjoys reporting where evangelical Christian faith and news of the day intersect. Jones is a frequent freelance reporter for Crosswalk.com as well as the Christian Broadcasting Network, Total Living Network and American Family Radio. He has also been published in The Washington Times. He may be reached at russ@christianpress.com. For more information see russjones.me.
Recently on Tornado Damage in U.S.
Have something to say about this article? Leave your comment via Facebook below!
advertise with us
Example: "Gen 1:1" "John 3" "Moses" "trust"
Advanced Search
Listen to Your Favorite Pastors