Escaping Depression's Pull
Association of Biblical Counselors, Association of Biblical Counselors
Thursday, May 29, 2014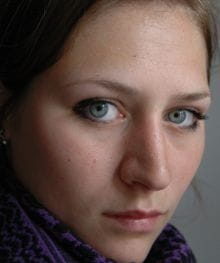 by Margaret Ashmore
"Then the LORD said to Moses, "Why are you crying out to me? Tell the Israelites to move on." – Exodus 14:15
"All God's revelations are sealed to us until they are opened to us by obedience. Immediately you obey – a flash of light comes. Obey God in the thing He is at present showing you, and instantly the next thing is opened up. The tiniest fragment of obedience, and heaven opens up and the profoundest truths of God are yours straight away. God will never reveal more truth about Himself till you obey what you know already." – Oswald Chambers
Depression can be so weighty that it has its own gravitational pull, and one that has found me more than once dead center on the couch watching some mind-numbing television show. (Interesting isn't it that the word a-muse means to "not think"?)
The choice of just getting up and sweeping the floor or writing a note to someone has always propelled me from its grip with escape velocity born from the spark of sheer obedience. The maximum weight of a Boeing 747 is approximately 900,000 pounds, yet "thrust and lift" can take it above the very clouds that had shrouded the sun.
Elisabeth Elliot's signature quote regarding the soul's malaise, which she says and very crisply, "Do the next thing." She goes on to say with the same forthrightness, "Maybe you will have to get out of bed, get up from your chair, go outdoors and walk, sing a song out loud, bake a pie for somebody, or mow the lawn as an offering of praise." I remember talking to a woman who when she was a little girl lost her father in a sudden accident with looming foreclosure of her family home. She said the most comforting sound she has ever heard was that of her mother washing dishes. She was doing the "next thing," the practical thing and that which dispelled the depressing notion that "life is always going to be this way."
But it is not always moving forward. Sometimes there is need to move backward in uncovering secret or long cherished sins in our lives. In the Joshua 7, we read of Israel's defeat at Ai, which fell hard on the heels of over confidence and pride. Joshua fell on his face with a litany of questions and complaints. What was God's response? Was it, "Joshua, let's talk about this" or "how does that make you feel"? No, it was a resolute, no non-nonsense "Get up!" There was sin in the camp that had to be dealt with before there could be deliverance.
So "doing the next thing" might mean getting right with someone you've wronged, making restitution on outstanding payments, putting away once for all that website or magazine which feeds a monstrous, lustful appetite, taking back a purchase of self indulgence whose only outcome was more debt – you will have your own list. I certainly have mine. But be assured, this principle alone can take you from a shrugging Atlas with the weight of the world on your shoulders to that of renewed vigor and reviving refreshment. "Repent therefore, and turn again, that your sins may be blotted out, that times of refreshing may come from the presence of the Lord." Acts 3:19-20
The choices we make to obey despite our feelings or to give in to the downward pull of a fallen world filled with fallen people – mean everything.
Here is a list of a few other practical things that will help get traction in your life if you are stuck in depression:
Recently on Depression / Mental Illness
Have something to say about this article? Leave your comment via Facebook below!
advertise with us
Example: "Gen 1:1" "John 3" "Moses" "trust"
Advanced Search
Listen to Your Favorite Pastors